Nazwa ta oznacza serię plakatów typograficznych o tematyce społecznej. Początkowo w formie książki, Ladacznica powstała jako projekt na zaliczenie semestralne w Gdańskiej ASP. Poszczególne strony zostały potem przeprojektowane na plakaty, wystawiane w kilkunastu miejscach w Polsce. (Wybrane z nich: Pałac Kultury i Nauki, Institute of Design Kielce, Zatoka Sztuki, Muzeum Książki Artystycznej) Plakaty oparte są na zabawach typograficznych i nawiązują do relacji damsko-męskich. Cechą charakterystyczną zestawu jest oszczędność i prostota komunikatu.
PRO
MISS
CUOUS
The name describes a series of typographic posters about society. Originally a book, Promisscuous was made as a term project in the Academy of Fine Arts in Gdańsk. Some of its pages were then redesigned as posters, exhibited in many places in Poland. (Some of them: the Palace of Culture and Science, Institute of Design Kielce, Art and Business Centre Zatoka Sztuki, Book Art Museum) The posters are based on typographic riddles and refer to male-female dynamics. One of their primary feature is the simplicity of the message.  
WYBRANE
PLAKATY
/ SELECTED POSTERS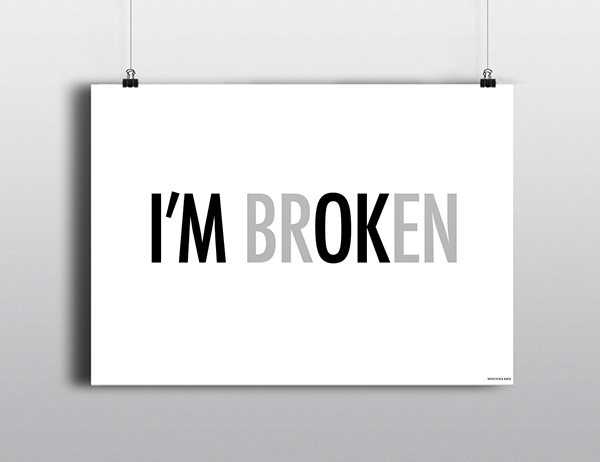 WYBRANE

STRONY

/ SELECTED PAGES
DETALE

KSIĄŻKI / BOOK DETAILS
WYBRANE

WYSTAWY

/ EXHIBITIONS
Plakaty były pokazywane podczas kilkunastu wystaw w Polsce. Tutaj są zdjęcia niektórych z nich.
The posters were shown during numerous events in Poland. Here are the pictures of some of them. 
INTERNET / WEBSITE &

FANPAGE
Od kwietnia 2013 działa fanpage Ladacznica // Promisscuous, gdzie regularnie umieszczane są typograficzne manipulacje, nowe projekty i informacje o wystawach.
Since April 2013 there is a fanpage Ladacznica // Promisscuous, where typographic riddles, new projects and info about the exhibitions are regularly shared.