In November 2012 I was invited to Seapoint International Artist Residency in Maine, USA as part of their 3 Days: 1 Artist show. Amongst buying myself some silly headwear, I spent my time creating the New England Scroll detailing the local coastline and landmarks and mirroring Portsmouth, NH with my Hometown - Portsmouth, UK! The local community were so welcoming and receptive to my work, it was wonderful to share the excitement of bringing this familliar style to a totally fresh audience.
Since the Gallery show I have created more prints for the local Lowell's Boat Shop and the full New England scroll is due to be displayed in the Portsmouth Discovery Centre in downtown Portsmouth for late 2013.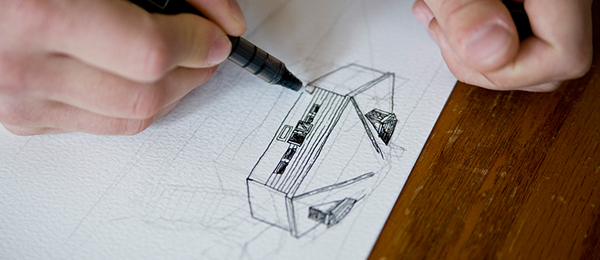 Work in Progress, this was sheer contentment with the task at hand.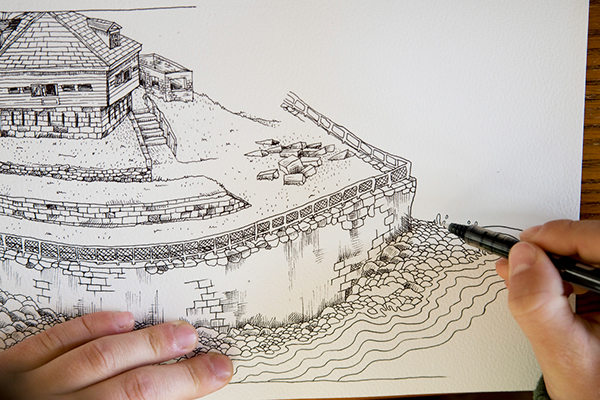 "Three Days: One Artist" Opening night, with four scrolls displayed in their full splendour!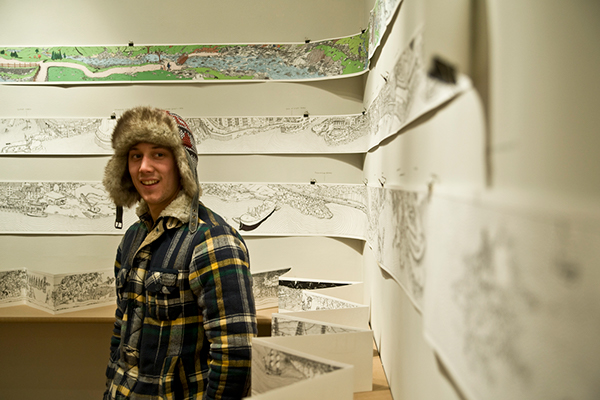 A shot of the Artists Residence itself - set back from the rugged Maine coastline facing out homeward across the Ocean.