"The Courtyard is a significant feature of Indian Architecture. A courtyard is a central enclosed area,  space often enclosed by a building, open to the sky.The Courtyard is also a classical symbol of something shared, a place where people meet, spend time with each other and live together almost as if in a state of communal meditation. Centrally located, it imprints the domain of the dwelling like a visual anchor and brings in an additional usable space within the living space. "
Located centrally, acting as a common gathering space and also depicting the celebration of the event, the concept of The Courtyard  fitted in well as a spatial installation in The Signature Show.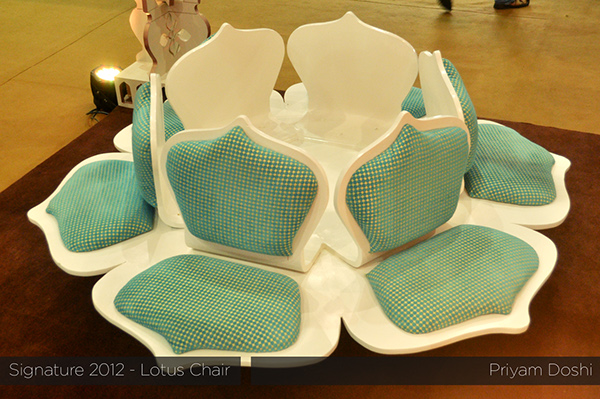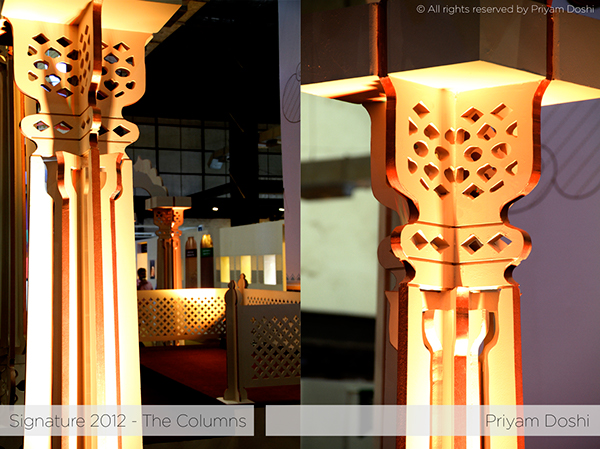 Photography: Self & Swarajsinh Rana 
I would like to thank  everyone at Lemon Design Pvt. Ltd for their support and guidance.