NOTE:  The things i display here come from an earlier version of the project when it was still FKR versus the final release which is CKR  .
All of the artwork for the final release of this game and everything shown here was created by the amazing
Wanchana (Vic) Intransombat 
 . This is by far the prettiest game I've worked on and Vic was a major force in making that possible . From the app icon to the level concepts and beyond he is an incredible artist.
CKR is a mobile  Racing game title currently available in the phillipines  for iOS , Android and the  Mac and PC Versions ( also phillipino) can be downloaded
HERE!!!!
A Brief video  playthrough of some of the programming implementation I did for this early build of the game While I got into more detail at the bottom my responsibilities for the project included the entire UI system from creating a seamless main menu with multiple states and a simple intor animation to  buttons and race indicators ( lap count, time, uifill sprite depicting boost charge). instantiating particles that went alongside game functionality( boost and wall hits) , Implementing character animations and animationg blending , creating the character select, tweaking Item mechanics, creating drift-boost functionality , social media integration through the prime 31 plugins , and much more.
Orange Boost was a very fun project to work on , due to a very small development team I would definitely consider this my first Lead Role ( In the UI engineering space primarily) and I absolutely relished the opportunity to make a substantial contribution  to this game deveopment ! My responsibilities for this project spanned everything from creating and setting up the UI functionality ( the studio switched over to NGUI due to my experience with it) to implementing sound effects , music, particles, and even creating different levels of functionality based on the given game mode . My hands were quite literally all over this project and I had a ton of fun  learning while working on it !!!
 When my contract at emberlab ended it was right before the client requested additional features for the game and some of the visual aesthetics were getting hammered out a  little more and due to the amazing art team at emberlab some of this stuff probably won't match up with the released version of orange Boost . Still all the work demonstrated here was done by me and further amplified by the incredible art team at emberlab !!!!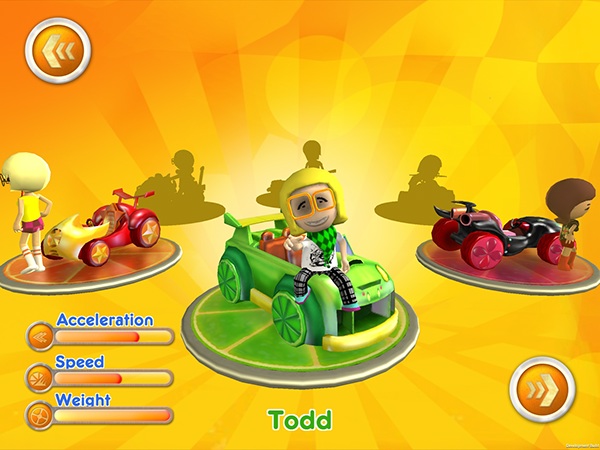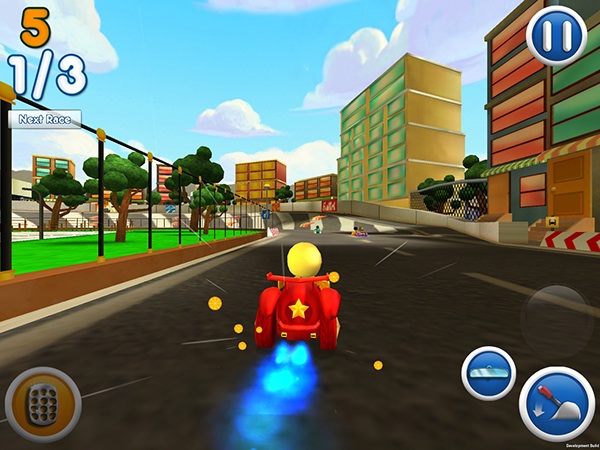 The most unfamiliar territory i had to deal with throughout the entire project  was definitely the Social Media integration. While i was working on CKR  we were using the prime 31 plugins for twitter and facebook integration . Much of the facebook infrastructure was copied over from another game so i had to re-work a lot of the code to bring it up to date with the moden facebook graph API as well as get it working for our game specifically . 
The twitter integration however was definitey all my doing , prime 31 makes the entire process extremely straight forward so its hard to take much credit for getting it working but i was proud of myself for getting it to work within our games overarching system.