BROMAN CELLARS
& 24 OTHER 'TRADITIONAL' BRANDS



Design, Illustration, Production by JOHNSON DESIGN COMPANY



The'look and feel' of every wine label I create is driven by theprice-point of one bottle, the source of the wine and the audience thatis being targeted. 'Traditional' wine label packaging is always an opportunity for me to employ fine art illustration and icons. The hand-crafted quality of these wines should be wrapped in hand-crafted art. The wines below range between $12 and $150 a bottle. I welcome the responsibility that comes with creating an interest in the wine.
Great wine tells a great story. My labels are the book cover and title page. Cheers.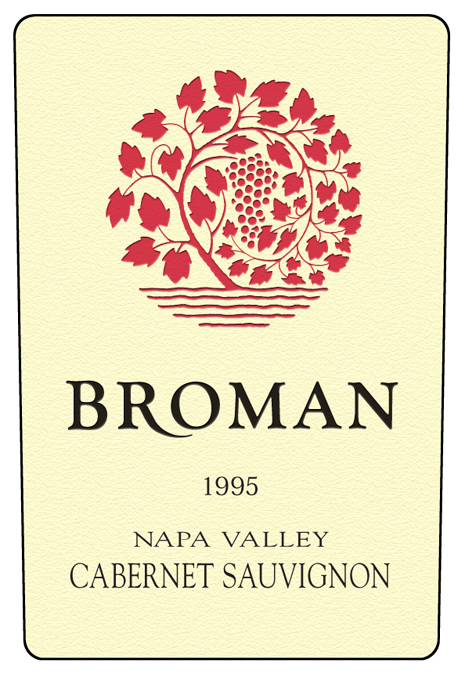 Bob Broman makes great Napa Wines. When we launched this label silver broaches made of the icon art.
Another great winemaker: Ginny Lambrix (VML). Ginny is very hands-on in the vineyard and the winery...
a great quality in a winemaker. I tried to capture her easy-going unique style in the illustration & layout.
Single Vineyard packaging for TRINCHERO. Each varietal employs a different drawing of the source vineyard.
The 6-Bottle Lay Down Carton was featured in Communication Arts Magazine.
Phil Hurst is a talented winemaker. We have collaborated on many projects. The TRUETT HURST brand features a different icon for each varietal. The shape of the label reflects the architecture of the winery.
Created in the early 90s for Pete and Ted Seghesio when they were re-creating the image and scope of their father's winery. I was happy to put a new face on their new improved quality wines.
I name and created this brand for Roy Ceccheti and his brother-in-law Do Sebastiani.

Packaging for Jim and Katrina Fetzer's Biodynamic wine in Lake County. Whole Foods exclusive.
Packaging for upper tier New Zealand winery. Great wines. Great people.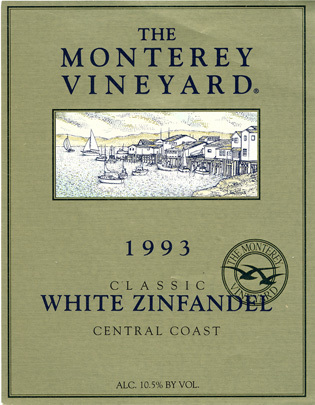 Detailed illustration using many passes of color, tints and foil.
I created the Crest for this unique brand targeted for a wine club / gift package audience.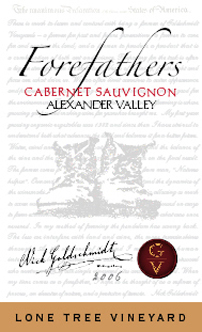 Nick Goldschmidt is a magician in the vineyard and the winery. His wine honoring three generations.

One of my favorites. Charcoal art with understated design. Award Winning Napa Valley Cabernet Sauvignon.

ETERIUM is the second label after MATERIUM. Wine by Thomas Rivers Brown. Create with Chris Maybach for MAYBACH FAMILY VINEYARDS. 50 cases. $129 a bottle.
BRASSFIELD ESTATE WINERY is in Lake County. Kevin Robinson makes fantastic wines. This bordeaux blend is a winner. I created the "lava" in PhotoShop from three sketches i did in 1) charcoal 2) graphite 3) pen.

BEW's amazing white blend by Kevin Robinson.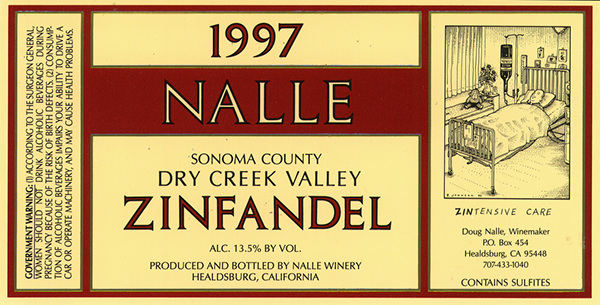 Doug Nalle is a Master Craftsman and he and his family and I have been collaborating for over 25 years. Every great vintage is graced by  a new cartoon. These pieces are featured on another project in this portfolio.
Biodynamic Packaging for Jim and Katrina Fetzer. I utilized the 'look and fee'l of the Craftsman movement of the early 20th Century. The founder, Rudolf Steiner, penned and voiced his theories at that time. (1924)

Todd and Blair Maus have nice high elevation vineyards in Sonoma Valley. Thought I should draw the vineyards.

I enjoyed creating this brand and have featured that process on another project page of this portfolio.

Chimney Rock's award-winning wines are made by Doug Fletcher. I was proud to upgrade the art for the label.

Created for Randall Grahm for his Biodynamic wine. This is great Albarino!

Bixler Farms has a distinctive history in California agriculture. I decided to depict a Wine Harvest from 1910.
Packaging for high elevation wine in Santa Barbara County.

Pencil Art is featured on this Wine Label for Richard Arrowood's new venture. Great wines!

Lake County wine (39th Parallel) package design for Roy Cecchetti.

Second Label for Stags' Leap Winery. A SAFEWAY exclusiveCount the points.

Biodynamic Packaging created for Phil Hurst, Heath and Paul Dolan.