UX/UI for web based game and App
Pixlwise – by A4D – was developed with the purpose of educating adults through a videogame platform, making the educational experience more enjoyable we convert gamers into clients. I worked on Startup Alley project as an art director for more than 2 years, being in charge of the art department doing almost everything that someone could imagine: UI, illustration work, character design, branding, icon design, graphic design, game interface.
Startup Alley had a clean and dull design, my mission consisted in displaying the info in a game-like interface.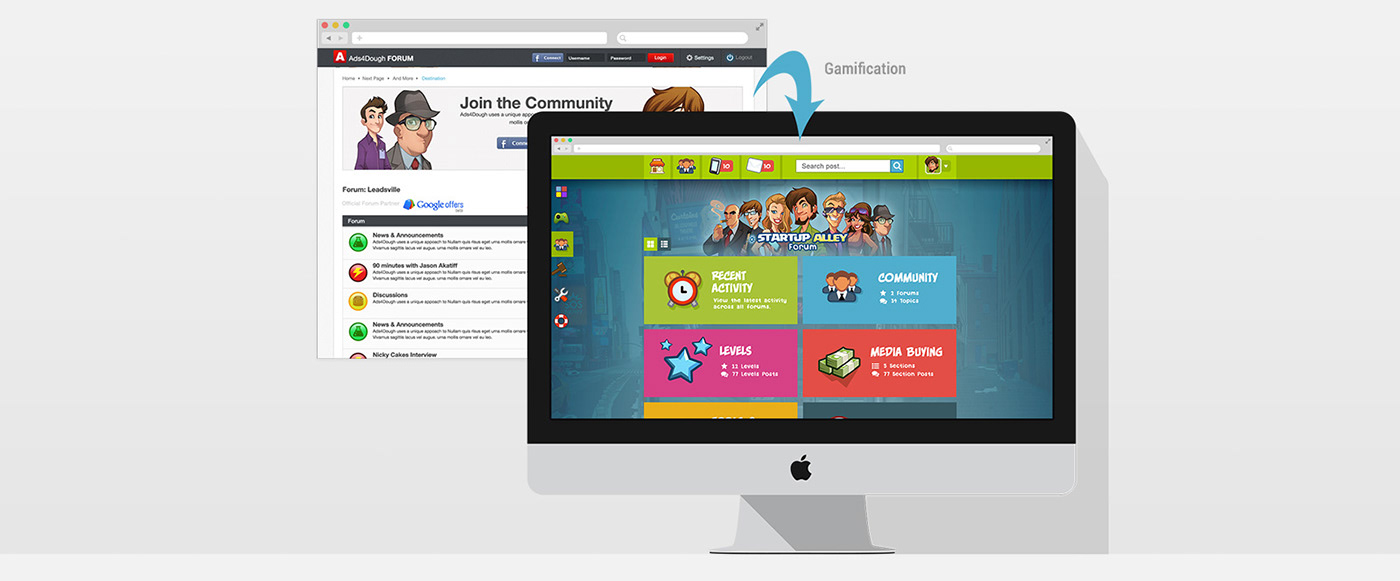 I designed all sections : dashboard, forum, ad creator, wallet and the game itself.
GAMIFICATION UX/UI PROCESS
As an UI designer , working together with the UI team leader at Pixlwise and via Trello, my role consisted in translating simple wireframes into visually appealing interfaces aiming for consistency among the whole application.

IN GAME CHARACTER & ILLUSTRATION
I also was responsible of illustrating several scene backgrounds where the plot is developed by the characters.