BH # 2 is an evolution of the BH # 1 project, a new concept for an interiors bike hanger that requires no wall fixing.
It can be moved any times. Based on the ladder principle, this project is foldable in order to be more easily transported and stored. It is also much lighter than the first version and includes shelves to maximize space.
This object has no screws, it was designed only with wood. All rotation systems are achieved through wood screws.
Like the first version, the frame is placed on a cork layer to protect your paint.
This concept use a minimum of space and highlight your bike in your interior.
Le BH #2 est une évolution du projet BH #1, un nouveau concept de porte vélo pour l'intérieur qui ne nécessite aucunes fixations au mur.
Il peut être déplacé à tous moment. Basé sur le principe de l'échelle, ce projet est pliable afin d'être transporter et ranger plus facilement. Il est également beaucoup plus léger que la première version et intègre des étagères pour optimiser la place.
L'objet ne comporte aucun vis, il a était entièrement conçu en bois. Tous les systèmes de rotations sont réalisés grâce à des vis en bois.
Comme la première version,  la réception du vélo se fait sur une couche de liège afin de protéger la peinture du cadre.
Ce concept utilise un minimum d'espace et met en valeur votre vélo dans votre intérieur.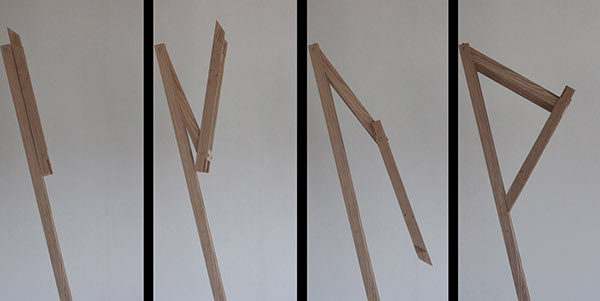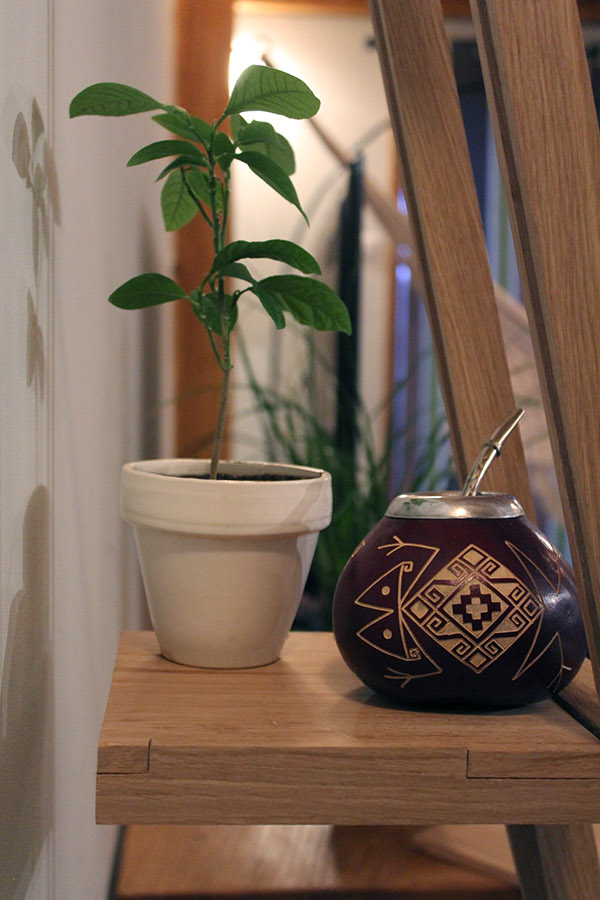 Project strictly reserved and protected by INPI.