A series of three posters in celebration of a decade of Creative Commons.
Three posters portraying the trend of openness and online file sharing.
The designing style is influenced by constructivism and the Russian avant-garde.
The first poster depicts the decade. A triangle stands for number one, influenced by the cursor on screen.
Below it there is another triangle which stands for the letter "Y" and the word "years", resembling bookmarks.
Next to them ten semicircles portray the openness and file sharing.
_
 
In the second poster the letter "S" which stands for the word share is formed, consisting of semicircles symbolising a transmitter and a receiver referring to the "transmission" of Creative Commons trend. In addition, two Cs are formed standing for the words Creative and Commons.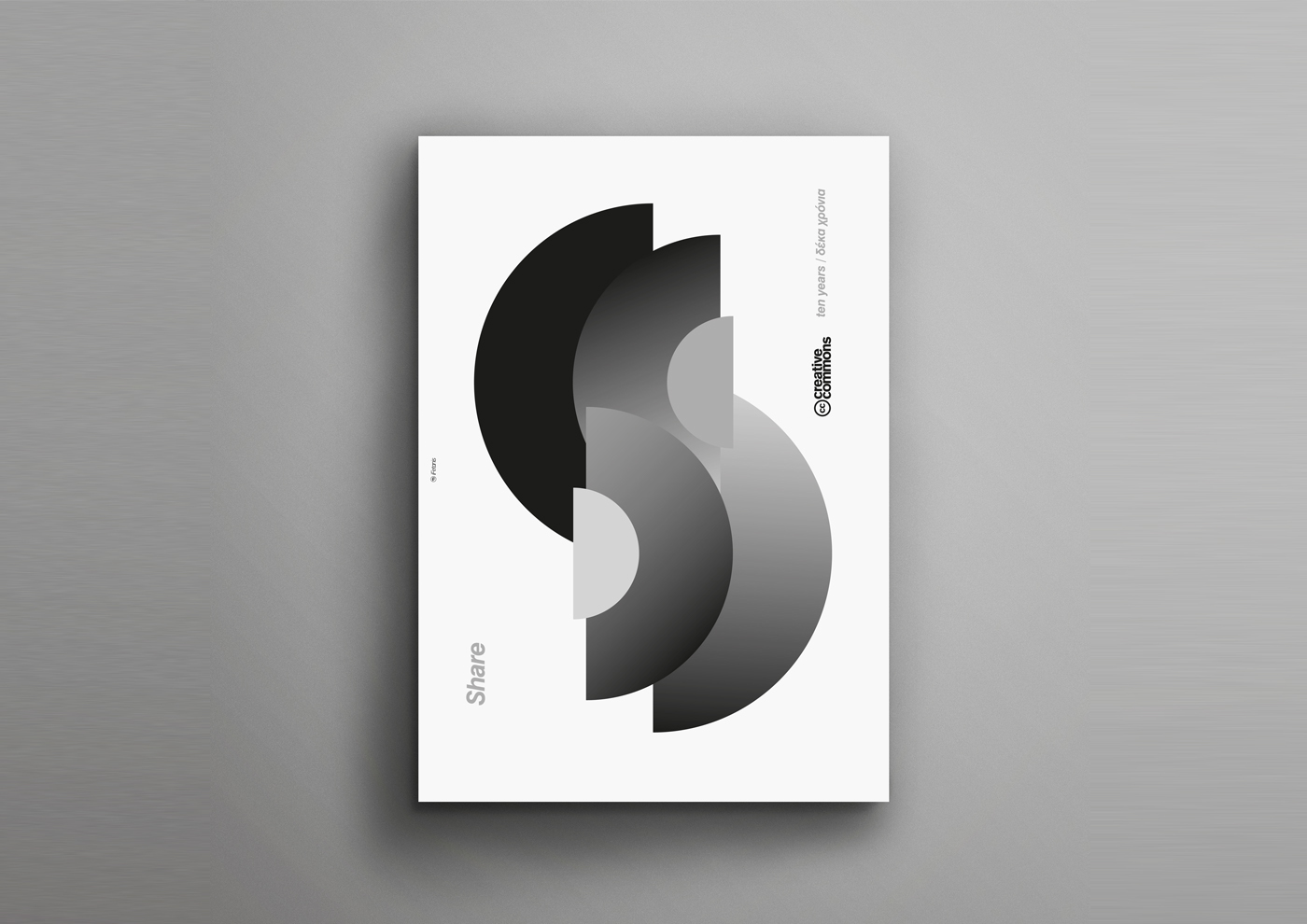 Last but not least (Finally), in the third poster the Greek letter "M" is formed standing for the word share, "μοιράσου" in Greek. The letter is formed by two triangles while below it the shame shape is placed 180 degrees inverted in order to form two arrows referring to upload and download. 
_