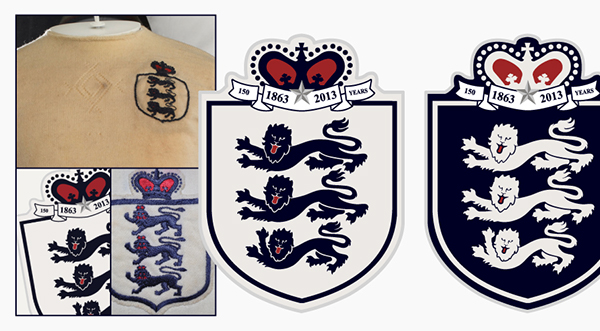 This was a personal project I worked on when Nike were announced as England's new kit supplier.
The first Nike kit would also be the commemorative shirt celebrating the FA's 150th anniversary.
I created an anniversary crest which would adorn the chest, and also the anniversary strip, inspired
by past kits. The idea is to have a design which would appear to look like a shirt; a throwback to
the old school designs worn in the past. Whilst maintaining a contemporary feel, but also allowing
for the technological aesthetic of the modern uniform.