Applying a bandage using a single hand can be challenging, especially when both of your hands are injured. BANDiful tries to solve this problem by applying a special structure to avoid extra steps in unwrapping bandages. 

With bright patterns, bandages are no longer invisible but beautiful. Normally people use bandages only for small wounds, but by offering a convenient user experience, a consumer could also feel emotionally comforted as well.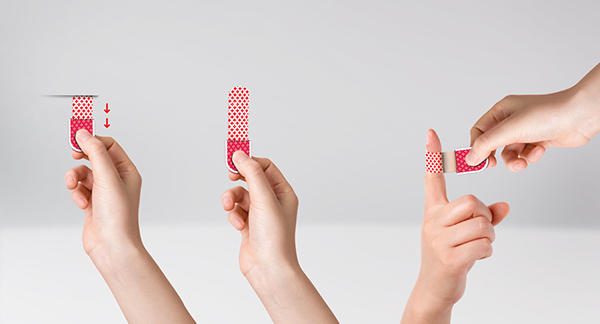 "For the first time in The Dieline Package Design Awards history, an innovative student project has been named best of show. This project was the highest rated project in the competition out of 3 rounds of intense judging from our judges. The two brilliant students created this project as their final thesis project at Pratt. It is an innovative solution to a common problem: the challenge of using a single hand to apply a bandage."
Andrew Gibbs, Founder and Editor in Chief, The Dieline