Conceive a brand inspired by
a

UN Calender Date i.e. Food.
In order to execute this project I had to find a problem and solution in relation to food. This included political, cultural, social and many others. I looked into existing brands and tried to find a target audience that would suite my brand. I also had to explain what my brand was communicating and how it fits into the wider world. 
Food Exchange, as the brand is called is an event that has been set up to give people from diverse cultures the opportunity to learn more from another culture by coming together to cook. It is quite common to have a culture shock when living or working in a different country as there may be language barriers making it difficult to communicate and feel at home. By joining the food exchange group, you get an opportunity to mingle and share your native or local dish with someone from another country by cooking and vice versa. This opens up an opportunity to learn from the other person's culture as you come together to cook. 
The idea was to come up with a logo that potrays togetherness, food and culture.
After all these ideas I felt I was missing something. I felt the design was not portraying culture. I went back to my moodboard and carried out some research on how

different cultures eat

.
In some asian countries in the South-East such as India, Thailand, Malaysia as well as some African countries to name the least, they tend to use their

hands

as a tool for eating. The use of the

chopsticks

can be found in countries like China, Japan, Korea, Vietnam, Taiwan and Nepal. Accoding to my research, these are probably the only I have decided to pick these

three elements

and use them as the concept and idea behind my logo.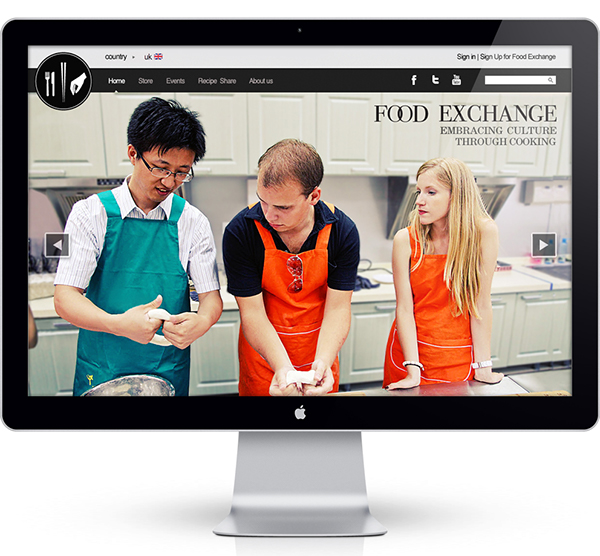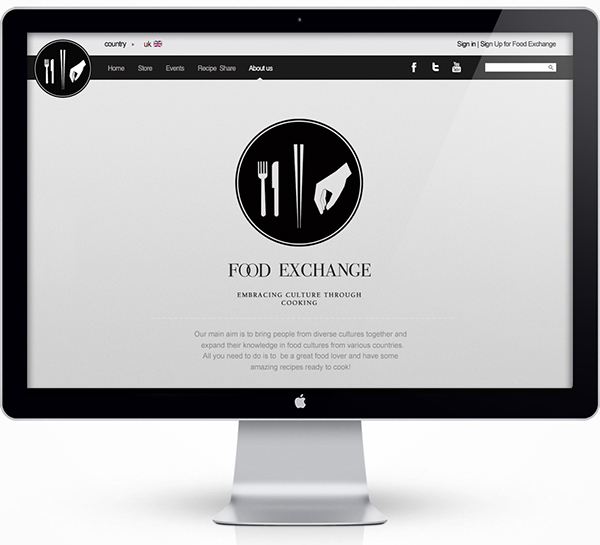 Please check out the website design
here
Thank you very much for your attention