architectural competition entry
The plot is located on the city block to the north of the Coliseum, which is used at the time as a soccer field, as well as a shed for the neighbors. 
the concept
The vertical spa is situated next to Coloseum at the very prominet place to become a new landmark of Rome. The shape of the building is derived from the Roman architecture symbol - classical fluted column /capital-shaft-base/. The base comes from the fluid form of water as a symbol of the spa in general.  Visitors have an access to the building via ramps. The longest one could be used by disabled people. Staff has an access from the parking area level.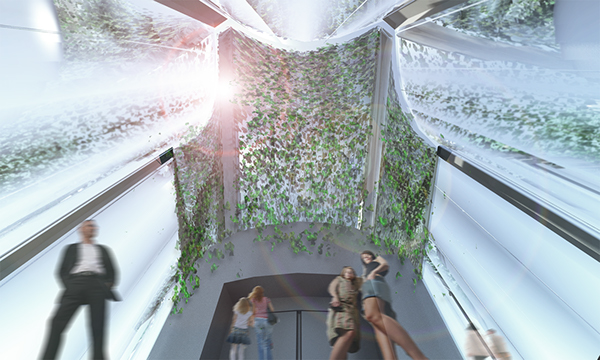 designed by project team: Studio PHA I 
M.Deyl, J. Šesták, G.Fišarová, S.Kozhenova
 I 2010
competition entry Arquitectum 2010 
www.arquitectum.com

published in NextMagazine in Hong Kong, Sep 2010