ADDA Audio
©
Logo development
ADDA Audio © is a U.K based sound engineering company specializing in Psy-Trance music.
The original brief was to incorporate the mirrored double letter effect found in the ABBA© logo and also add the image of an Adder ( snake ) into the letter forms whilst maintaining a visual aesthetic suitable to the Psy-Trance industry.The client also requested that the 'D's' of ADDA should be based on either of the musical bass or treble clef symbols. As the project progressed the idea of the clef symbols became more abstract, but it was a mutual feeling that over complicating the letter forms would hinder legibility.
Below you will see the first 3 phases of digital concept sketches i created for the client, followed by various rough colour option renders and finally the chosen client logo.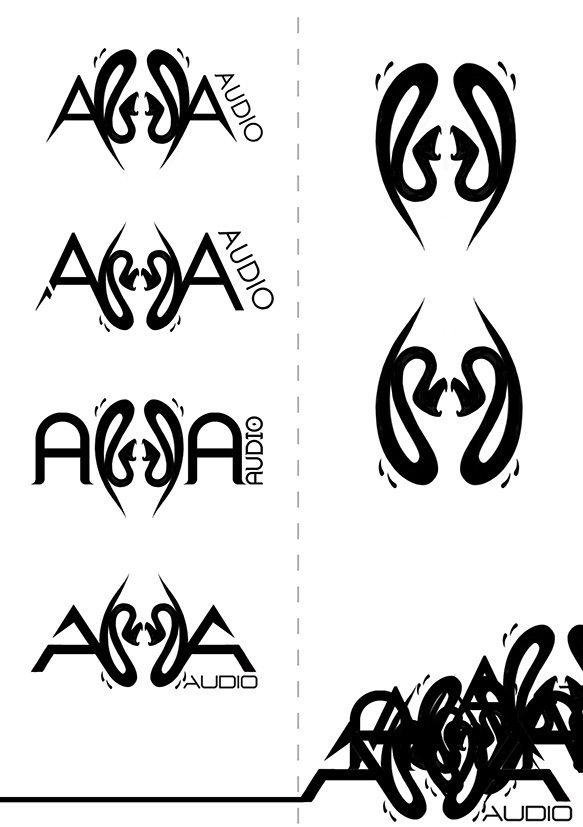 : Final Logo and Colour choices :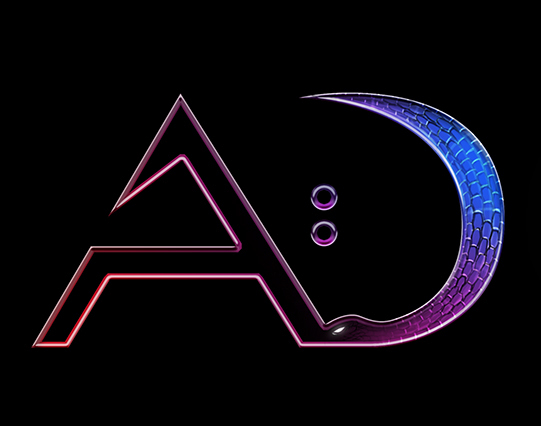 Scales were added to the 'D's' to help strengthen the snake concept.