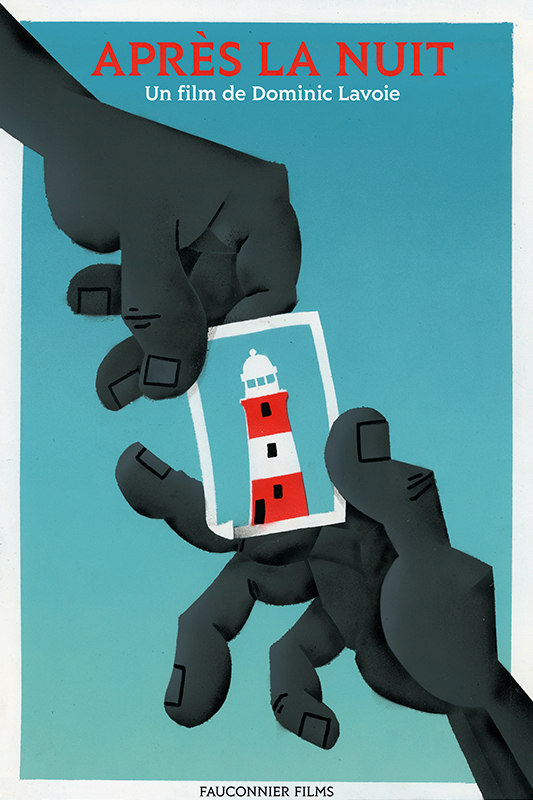 Après la Nuit
Film about lighthouses, but more specifically on the stories surrounding the lighthouse keepers and heritage attached to this job that is now obsolete.


The branding for Amalgam, the urban art festival held in Sherbrooke . The number 5 is the center of the declination to highlight its 5 years of existence. Concrete, paint gallon, perch, aerosol cans are all elements reminiscent of murals.


Exit Through the Gift Shop
​​​​​​​
The movie of the well known graffiti artist Banksy succeeds in ridiculing the Art World. The poster concept is to demonstrate a man who's using a painting palette like a mask in order to disguise himself as an artist. In addition, the paint stains on it replace the right eye and create a clown's red nose, which shows the incredulity of the character.
In this play, the story begins as two adolescents get together in a convenience store before getting tangled in a murder case. The size and the missing elements of their faces suggest their personality, him being extroverted while she is introverted. Furthermore, Damocles' sword placed over their hands is used in order to represent the danger that constantly hovers over the future couple.
​​​​​​​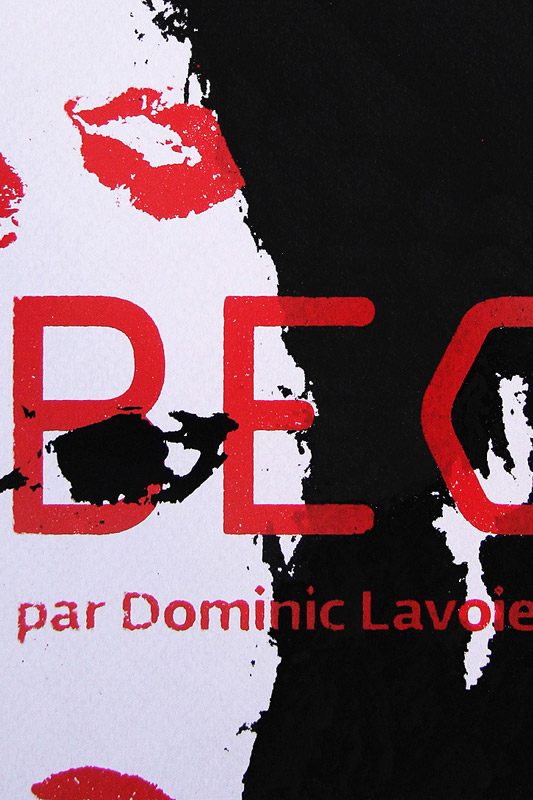 Short film about a couple in love, with circumstances making them believe the opposite. The kisses are a significant leitmotiv throughout the movie; because they are incapable of kissing each other, they doubt each other's love. Therefore, the pink kisses on the poster support the metaphor used by the director.
​​​​​​​
A mysterious movie about two characters who need to go at 1639 Létourneux street in order to make an unknown deal. The poster shows the key element of the scenario, a high heel, while the typography reminds the numbers of a street address. These two elements create an X shape so that it suggests a deadlock in the story.
​​​​​​​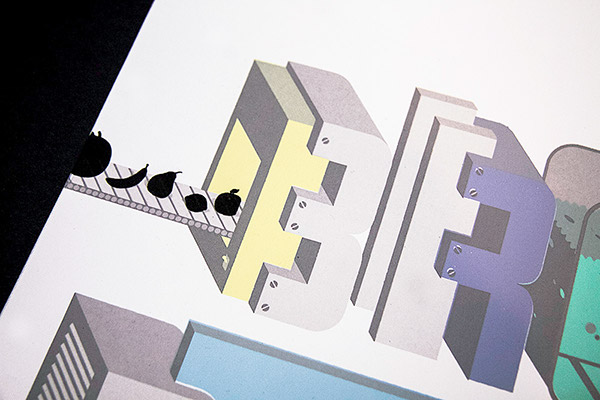 Screenprint accomplished during university where the only constraint was to have as many colors as possible with the least number of passes. With this in mind, I've decided to use the french expression «Broyer du noir», which in english means moping. This expression comes from the time when artists crushed their color pigments to make the black pigment, which was the hardest to create. In the end, only eight passes were necessary because of the use of two transparent grays which modified the different tints of colors.