FRANGUINI - RESTAURANT
Franguini is a Portuguese restaurant located in the magnificent capital city, Lisbon. The restaurant was created with chicken lovers at its heart, incorporating the best Portuguese grill traditions and taking flavours to new levels where "eating with your hands is an established ritual"  
For establishing Franguini as a brand, the main objective was to create an appealing image connected to the main concept of the restaurant, the chicken. 
The brand lettering tries to mimic a hand written signature with a calligraphy that is both natural and relaxed reflecting the restaurant's atmosphere.
The logo was created using well-defined and elegant lines that translate the great personality of the restaurant and the most important people behind it, the "Franguini's Chef"!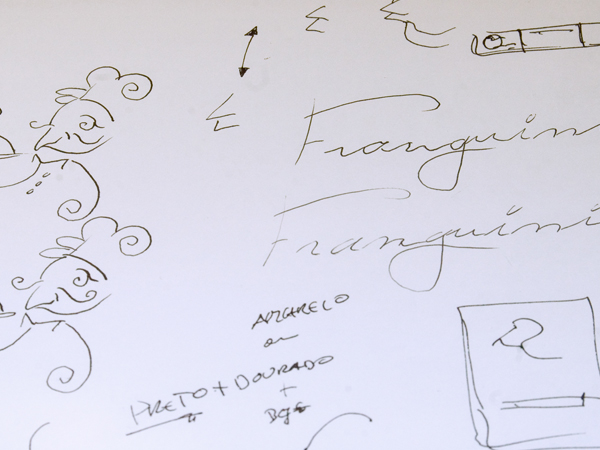 BUILDING GRAPHICS
The floor space has been divided into two different areas:
The first area aims to take the chicken lovers to an informal atmosphere with copper colours, metallic lamps, stone walls  and cracked bricks as features, that resembles an old production factory.
The second area is aimed at providing the chicken lovers with a unique tasting experience by offering a countryside atmosphere. The walls were painted with farmland landscapes, the chairs were replaced by rustic seats and wooden fences outline the internal space, constituting most organic area of the  "franguini".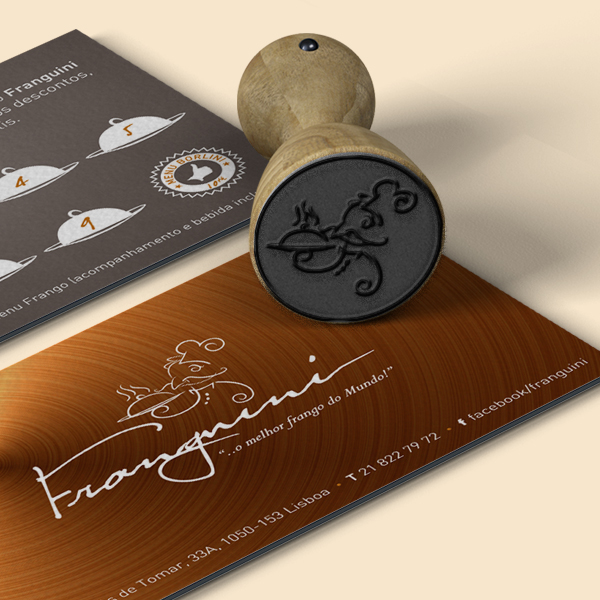 Interior design: 
Ana Tavares Dos Santos
Photos: Gonçalo Soares
Thank you very much.
Regards