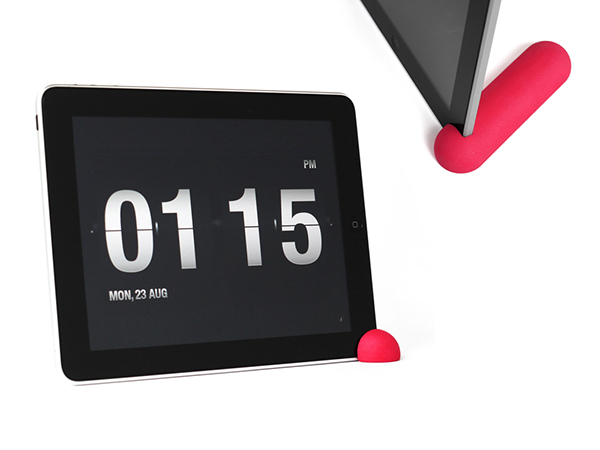 With PadFoot, I wanted to create a stand for iPad that would match the iPad's simplicity and elegance.
Great for viewing photos and clips in the upright position; or slide PadFoot under your iPad for an improved typing and interaction angle.
PadFoot can be used in both portrait and landscape mode; iPad can be charged in landscape mode.
Strong and stable as it is, PadFoot adds less than 15 (!) grams of weight to your bag. The product is manufactured in tough, but lightweight, 3d printed polyamide with a fine surface texture.
 For sale, starting around $25 (including shipping costs, anywhere in the world), from the locations below.