How to Draw Birds of Indonesia
Moveable book series about how to draw the birds of Indonesia. The series consist of three books which separated by the birds' inhabitant which are the west, east and transition region. 
The subject itself taken as the author encounter the fact that even though the birds of Indonesia are important part of Indonesia, there's a lack of appreciation from the community that will end up causing extinction for the whole species. Therefore the series aiming to improve the appreciation of the community especially for children as they are the future community for the subject through drawing.
The serial takes interactive forms to attract children while 
teaching them how to draw the birds of Indonesia, thus introduce and provide knowledge of these birds. Therefore, they are not only know the subject but also able to draw them. So, through this book, it is hope that the community will improve their appreciation not only for the birds of Indonesia but for all parts of Indonesia.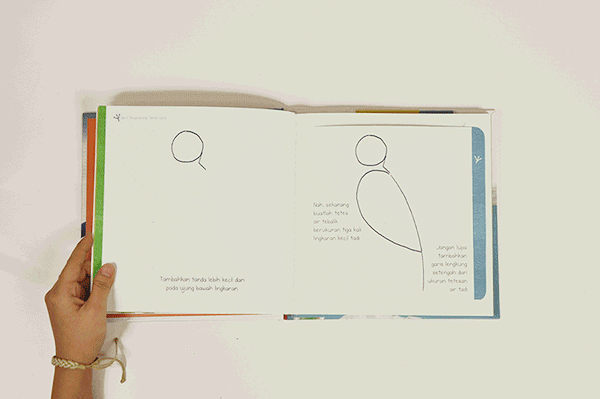 The first book teach how to draw: Bayan (Electus Roratus), Kakatua Putih Jambul Kuning (Cacatua galerita triton) and Julang (Aceros undulatus)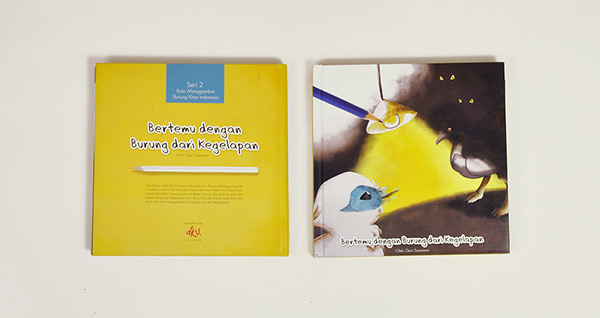 The second book teach how to draw: Cendrawasih (Paradisaea sp.), Kakatua Raja (Probosciger aterrimus) and Kasuari (Casuarius)
The third book teach how to draw: Jalak Bali (Leucopsar rothschildi), Elang Jawa (Spezaetus bartelsi) and Beo Nias (Gracula religiosa robusta)
The series won two awards from the AdiWarna Exhibition 2012, which an annual exhibition & competition for the selected best student works at Petra University. 
The Best of the Best in the AdiWarna Exhibition 2012
The Best Interactive Design in the AdiWarna Exhibition 2012