I have been studying visual graphic design of Advertising at university in Korea. 
These works are from 2007 to 2010 in an advertising club
A to B
( Advertising to Broadingcast).
Our team in the club consists of 3-4 people wich have changed by each project. to tight deadline 
Usually, My position was a team leader, create director and graphic design in the team.
⚑
The 21th Korea HSAD advertisement Award, 'Bronze'  HSAD, Korea 
     Client : Dong-Won Tuna (HSAD)
                                                                                                  Concept : Ture makes you strong body
                                                                                                  News paper AD form
                                                                                                                     
                                                                                                   Works with Heeyoung yun,Jinhee Lee,Hyoeunn Gwack.
Meets on a plate of Tuscany and italy ! 
⚑

 The 2nd Pusan International advertisement Festival,
 Award 'Finalist' , Pusan International AD, Korea
⚑

 Exhibited in Pusan International advertisement Festival 
 Client : Pizza hut

                                                                                                                                                                       

  Concept : italy real tastaTuscany pasta
Pizza Hut wants to show that they brought a real italian pasta from Italy to your plate. 
So, This AD represent an italy flag on your dish.
good or bad way
⚑
 2009 Korea Electrical Safety Corporation Poster Award,
'Bronze',  Korea Electrical Safety Corporation, Korea


                                                        

                                                                                                                                               Client : Kesco
                                                                                                                                               Concept : Electricity dangers
                                                                                                                                               A2 glossy poster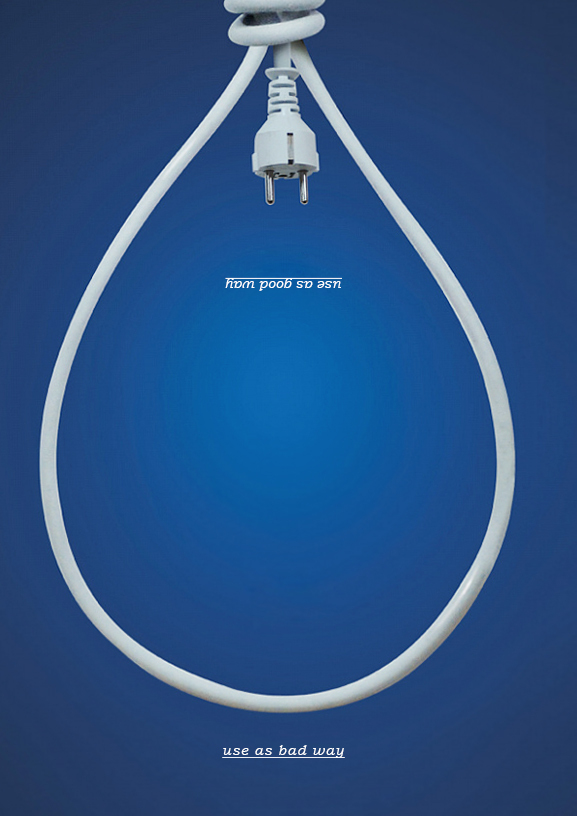 Good way : A lamp                                                            
Bad way : A trap 
This poster is for aware of how electricity is in our life. 
If we use it as a good way it will be a lamp for lighting our life. On the other hand, When we use a bad way electricity. 
Is it fair to ignore their ability and passion only because they are old?
⚑
  MUNHWA newspaper advertisement Award 'Special Award, prize'

                                                                                                                                               Client : Mon hwa newspaper
                                                                                                                                            Concept : encourage old people
                                                                                                                                               A2 matt paper
Works with Jongwang Kim and Hee young yun
He created video arts, and made the field appreciated as an art form. He was still producing enchanting works when he was 62.
② President Daejung Kim
He was 75  years old when he won Nobel Peace Prize for the first time in Korea for his efforts in reducing the tension between SouthKorea and NorthKorea by executing the Sun shinePolicy.
 
③ Leonardo Da Vinci
He impressed the whole world with' MonaLisa. 'Hewas60whenheputoutthework. 
④ 
General Sun sin Lee
He was 53-years old when he finished an exhausting war between Koreaand Japan by winning a great victory in the famous Noryang Battle.
⑤ Walt Disney
He create 'The Jungle book ' when he is 66 years old, His works give us dreans and adventurous spirit
⑥ Audrey Hepburn
When she was 64, she showed the meaning of true beauty by working not as anactress, but as a UNICEF ambassador, actively supporting refugees suffering from famine.
Do you think  old people are no passion?