People always try to dip deep into the future, but often these attempts looked naive and ridiculous years later. Fantastic architecture, futuristic technical stuff from illustrations of the past often still be a fantasy of an artist and could not be translated. For a contrast, Audi designs future unmistakable. This calendar is like the creation of Audi engineers of the past, who fantasized what the world could be and predicted modern models of Audi cars in the unreal futuristic scenery.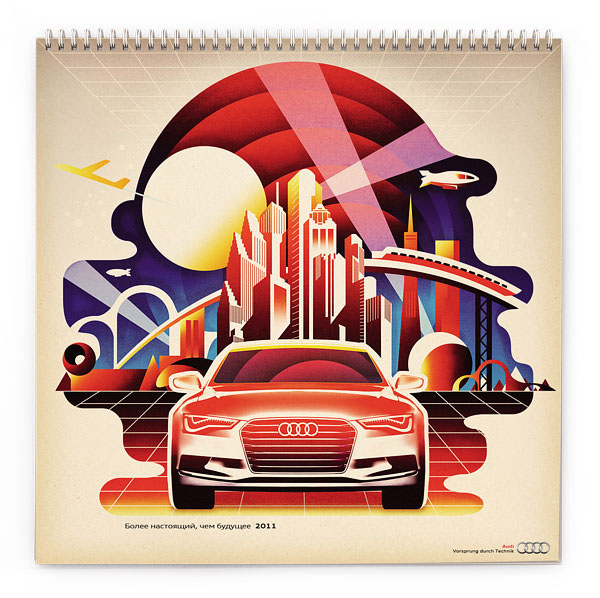 When we have been creating this calendar we used features, techniques and situations from futuristic illustrations of 20s, 30s, 40s … 80s. We tried to use different styles and techniques of drawing accentuating epoch, which we have been imitating.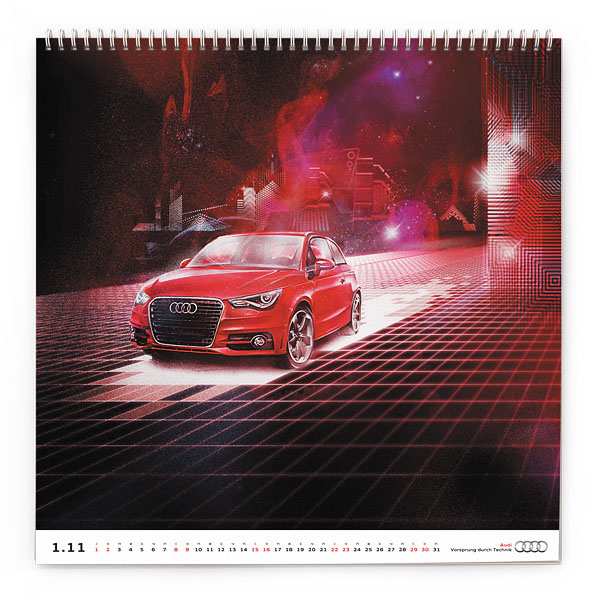 Made in creative agency Rodnaya Rech (Part of Leo Burnett Russia).
Creative, art-direction: Erohnovich Roma
Creative directors: Roman Pavlenko, Yrii Alekseev
Art buyer: Elvira Krutina
Illustrators: Evgeny Parfenov, Sergey Snurnik, Dmitry Narozny, Katya Petrova, Igor Absalyamov, Alexey Dronov, Sonya Elovikova, Bashmakov Evgeny.