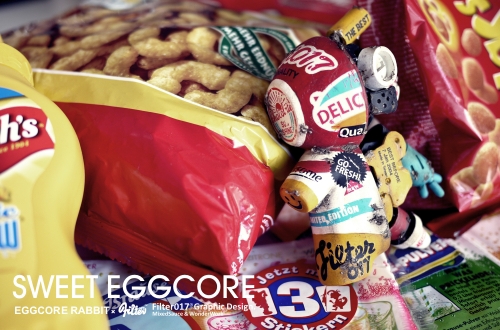 After , this time, Filter017 meet 909Toy the to the old theme of American snacks packaging, design painting into a full retro sweet taste of "".
For the retro elements and colors have been very loved, so collected a lot of American snacks packaging design, for example, the familiar Kellogg, Pepsi, Nestle's KitKat, etc ..., these elements and color scheme can be in SWEET EGGCORE found in the design of Icon.
Adults and children love to make crazy snacks, in addition to sweet taste, the vision must be to catch, so we selected Filter017 common, red, yellow, blue, white with black. Too sweet and strong; contrast also fragrant.