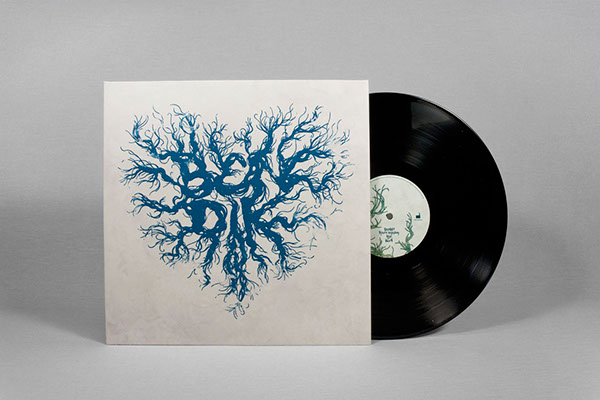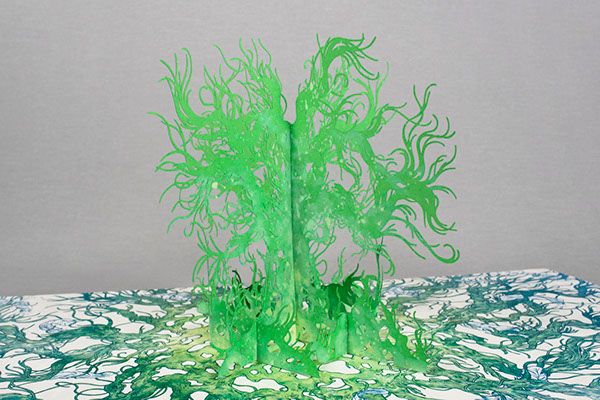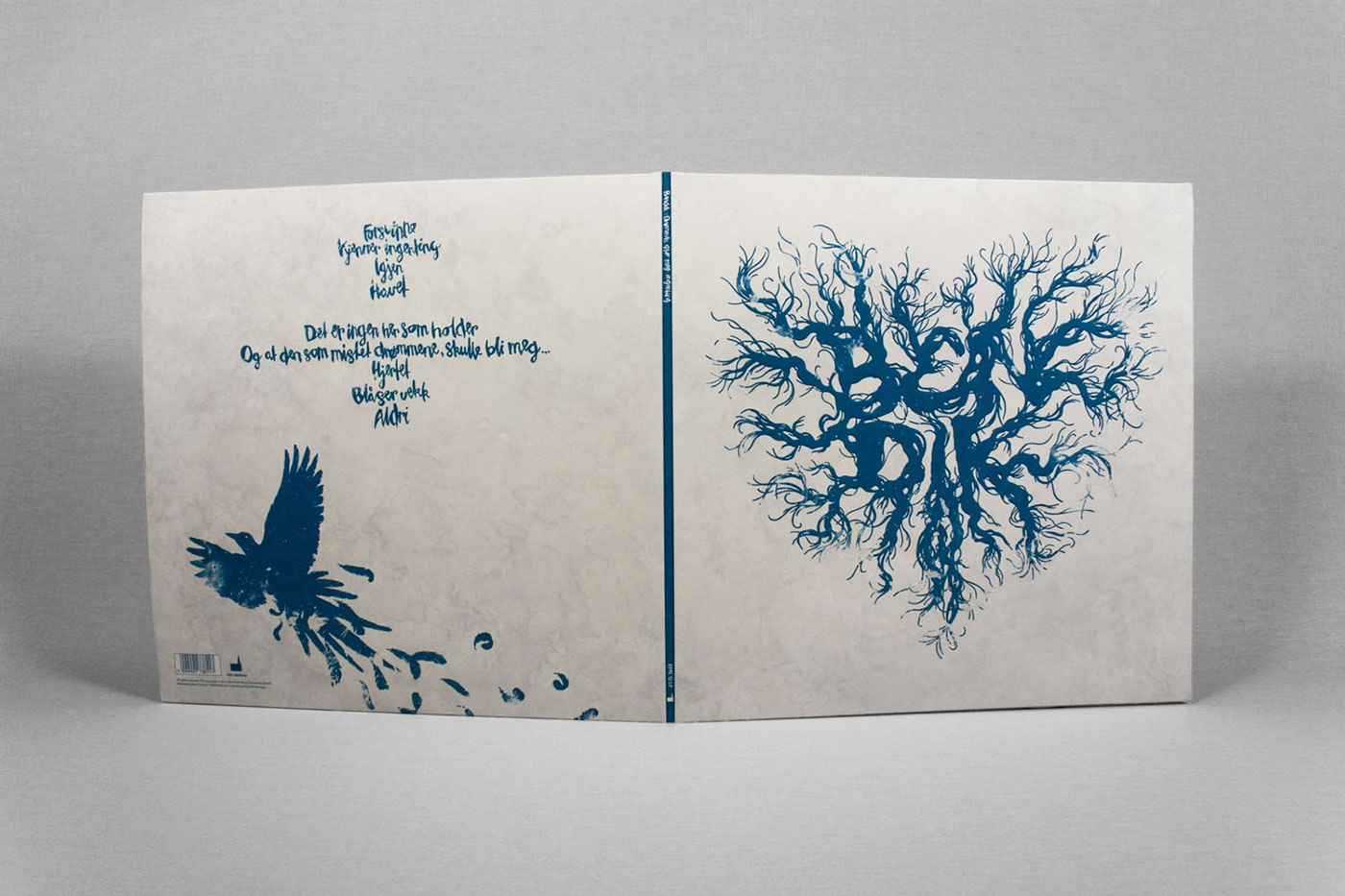 The artwork for the debut album by Bendik is a graphic follow-up to the visual concept developed for their 7″ EP "Og At Den Som Mistet Drømmene, Skulle Bli Meg..".
The organic and root-like elements draw parallels to the imagery of the EP, but are presented in a brighter atmosphere where they ascend from the forest floor into the misty air.
Format:
Black vinyl housed in a double gatefold sleeve with embossed front illustration. Includes a sticker, an insert with liner notes and a digital download coupon.
The tour edition of the LP, available from the band only, also comes with a hand-bleached, laser cut pop-up sculpture assembled by the band.
Client:
Bendik / Riot Factory
Technique:
Ink on paper, watercolor, laser cut, digital