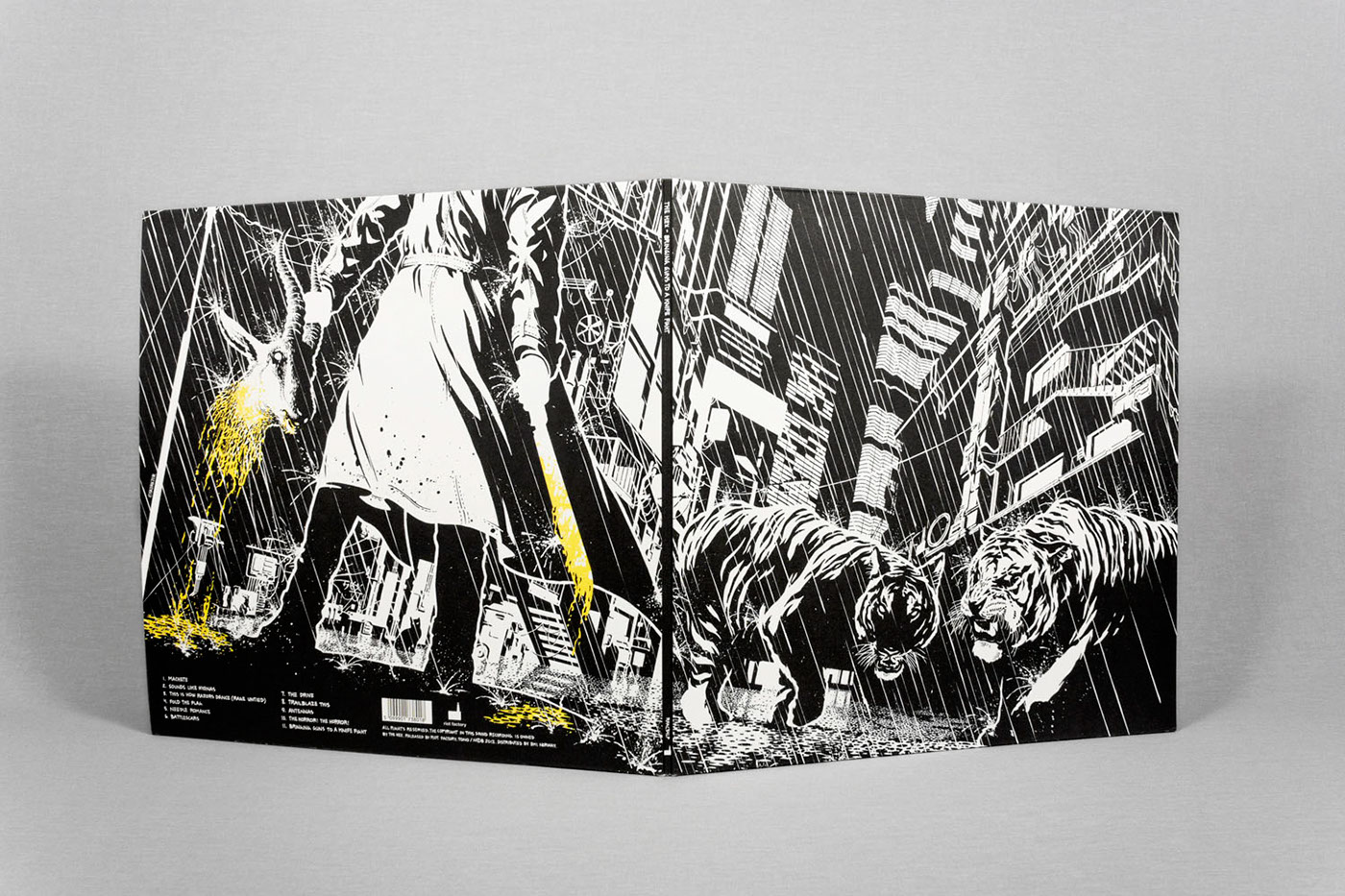 The scenery is set to a dark and gloomy urban "city noir" environment. The different elements seek to portray the raw energy and mood characterized by the sound of the Hex, and to reflect the moment just before a musical climax.
The narrative tension between the illustrations on the outside and the inside of the LP cover invites the viewer to further explore how the depicted story will evolve.
Format:
180g heavyweight 12" vinyl in a double gatefold sleeve. Includes die-cut stickers, a digital download coupon, and a fold out poster.
300x Black vinyl
100x White vinyl
100x Translucent yellow vinyl
Client:
The Hex / Riot Factory
Technique:
Ink on paper, digital