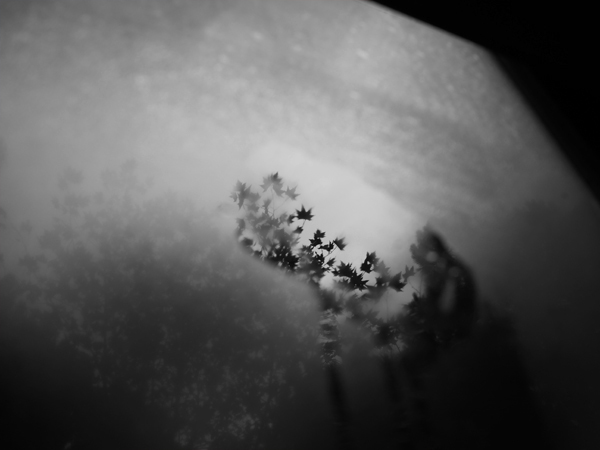 Who are we? Who are we when we're behind closed doors? When we're at our most private and vulnerable? Who is that person we don't let everyone see? That's my fear. I'm afraid to love something that could break.
- My beloved lord, don't be afraid, don't move, be silent, no one will see us.
Stay like that, I want to look at you, I looked at you so much but you weren't for me, now you are mine, don't come near me, please, stay as you are, we have one night for us, and I want to look at you, I've never seen you like that, your body mine, your skin, close your eyes, and caress yourself, please don't open your eyes if you can, and caress yourself, your hands are beautiful, I've dreamed of them so many times now I want to see them, I like seeing them on your skin, like that, please go on, don't open your eyes, I'm here, no one can see us and I am near you, caress yourself my beloved lord, caress your sex, please, gently, your hand on your sex is beautiful, don't stop, I like watching it and watching you, my beloved lord, don't open your eyes, not yet, you mustn't be afraid, I'm near you, do you hear me? I'm here, I can touch you, this is silk, do you feel it? It's the silk of my robe, don't open your eyes and you will have my skin, you will have my lips, when I touch you for the first time it will be with my lips, you won't know where, at some point you will feel the warmth of my lips, on you, you can't know where if you don't open your eyes, don't open them, somewhere you'll feel my mouth, suddenly, maybe it will be your eyes, I will rest my mouth on your eyelids and eyebrows, you will feel the warmth go into your head, and my lips on your eyes, inside, or maybe it will be your ex, I'll place my lips there, and, opening them, descend, little by little, I will let your sex half close my mouth, entering between my lips, pressing my tongue, and my saliva will run along your skin to your hand, my kiss and your hand, one inside the other, on your sex, until finally I will kiss your heart, because I want you, I will bite the skin that beats over your heart, because I want you, and with your heart in my mouth you'll be mine, truly, with my mouth in your heart you'll be mine, forever, if you don't believe me, open your eyes my beloved lord and look at me, it's me, who can ever cancel out this moment that's happening, and this my body now without silk, your hands touching it, your eyes looking at it, your fingers in my sex, your tongue on my lips, you who slide under me, hold my hips, pick me up, let me slide over your sex, slowly, who can destroy this, you inside me moving slowly, your hands on my face, your fingers in my mouth, the pleasure in your eyes, your voice, you move slowly but until you hurt me, my pleasure, my voice, my body on yours, your back that raises me up, your arms that won't let me go, the thrusting inside me, it's a sweet violence, I see your eyes searching mine, they want to know how far to hurt me, as far as you want, my beloved, there is no end, it will not end, do you see? No one will be able to destroy this moment that is happening, forever you will throw your head back, crying, forever I will close my eyes wiping the tears from my brow, my voice in yours, your violence holding me tight, there is no longer time to flee or force to resist, it was to be this moment, and is this moment, believe me, my beloved, will be this moment, from now on, will be until the end.
- We will not see each other anymore, my lord.
- What there was for us we have done, and you know it. Believe me: We have done it forever. Keep your life safe from me. And don't hesitate for a moment, if it is useful for your happiness, to forget this woman who now, without regret, says farewell.
- Non aver paura, non muoverti, resta in silenzio, nessuno ci vedrà.
Rimani così, ti voglio guardare, io ti ho guardato tanto ma non eri per me, adesso sei per me, non avvicinarti, ti prego, resta come sei, abbiamo una notte per noi, e io voglio guardarti, non ti ho mai visto così, il tuo corpo per me, la tua pelle, chiudi gli occhi, e accarézzati, ti prego,  non aprire gli occhi se puoi, e accarézzati, sono così belle le tue mani, le ho sognate tante volte adesso le voglio vedere, mi piace vederle sulla tua pelle, così, ti prego continua, non aprire gli occhi, io sono qui, nessuno ci può vedere e io sono vicina a te, accarézzati signore amato mio, accarezza il tuo sesso, ti prego, piano, è bella la tua mano sul tuo sesso, non smettere, a me piace guardarla e guardarti, signore amato mio, non aprire gli occhi, non ancora, non devi aver paura son vicina a te, mi senti? sono qui, ti posso sfiorare, è seta questa, la senti? è la seta del mio vestito, non aprire gli occhi e avrai la mia pelle, avrai le mie labbra, quando ti toccherò per la prima volta sarà con le mie labbra, tu non saprai dove, a un certo punto sentirai il calore della mie labbra, addosso, non puoi sapere dove se non apri gli occhi, non aprirli, sentirai la mia bocca dove non sai, d'improvviso, forse sarà nei tuoi occhi, appoggerò la mia bocca sulle palpebre e le ciglia, sentirai il calore entrare nella tua testa, e le mie labbra nei tuoi occhi, dentro, o forse sarà sul tuo sesso, appoggerò le mie labbra, laggiù, e le schiuderò scendendo a poco a poco, 
lentamente, lascerò che il tuo sesso socchiuda la mia bocca, entrando tra le mie labbra, e spingendo la mia lingua, la mia saliva scenderà lungo la tua pelle fin nella tua mano, il mio bacio e la tua mano, uno dentro l'altra, sul tuo sesso, finché alla fine ti bacerò sul cuore, perché ti voglio, morderò la pelle che batte sul tuo cuore, perché ti voglio, e con il cuore tra le mie labbra tu sarai mio, davvero, con la mia bocca nel cuore tu sarai mio, per sempre, se non mi credi apri gli occhi signore amato mio e guardami, sono io, chi potrà mai cancellare questo istante che accade, e questo mio corpo senza più seta, le tue mani che lo toccano, i tuoi occhi che lo guardano, le tue dita nel mio sesso, la tua lingua sulle mie labbra, tu che scivoli sotto di me, prendi i miei fianchi, mi sollevi, mi lasci scivolare sul tuo sesso, piano, chi potrà cancellare questo, tu dentro di me a muoverti adagio, le tue mani sul mio volto, le tue dita nella mia bocca, il piacere nei tuoi occhi, la tua voce, ti muovi adagio ma fino a farmi male, il mio piacere, la mia voce, il mio corpo sul tuo, la tua schiena che mi solleva, le tue braccia che non mi lasciano andare, i colpi dentro di me, è violenza dolce, vedo i tuoi occhi cercare nei miei, vogliono sapere fino a dove farmi male, fino a dove vuoi, signore amato mio, non c'è fine, non finirà, lo vedi? nessuno potrà cancellare questo istante che accade, per sempre getterai la testa all'indietro, gridando, per sempre chiuderò gli occhi staccando le lacrime dalle mie ciglia, la mia voce dentro la tua, la tua violenza a tenermi stretta, non c'è più tempo per fuggire e forza per resistere, doveva essere questo istante, e questo istante è, credimi, signore amato mio, quest'istante sarà, da adesso in poi; sarà, fino alla fine, 
- Noi non ci vedremo più, signore.
- Quel che era per noi, l'abbiamo fatto, e voi lo sapete. Credetemi: l'abbiamo fatto per sempre. Serbate la vostra vita al riparo da me. E non esitate un attimo, se sarà utile per la vostra felicità, a dimenticare questa donna che ora vi dice, senza rimpianto, addìo.