Project 52 B&W (on Google+)
Curated by +Tisha Craw , +Gene Bowker , & +David Bowden 
From the Project 52 B&W page: 
"Our project consists of you taking a photo a week for one full year, all shot in or processed to B&W, according to the concept assigned..."
I will be taking a themed photo every week and creating black and white photo manipulation. I'm aiming for images that I would want to draw, but skipping the extra hours a drawing requires.
As of mid-February of 2013, due to time constraints and a bout of illness, I was not able to continue this project. It was very fun and challenging while it lasted. 
I am fascinated by the frozen feeling of statues, busts, and death masks. But I didn't want to take this to a full manipulation - just hint at it. I didn't plan on this idea until messing with the image. Originally, I just wanted to have the stark lines of a square-necked garment. 
If I did it again, I would mimic a more common bust pose, with the head only slightly titled to the side.

Materials: Nikon D7000 + 35mm, ring light made of large Christmas lights, black velvet and black leotard from a short stint taking ballet. Thanks to my husband Jarrod Walker for assisting.
Week 2: Frozen
I really wanted to do something with time frozen with someone flying, or some other photo manipulation... but I lost my steam by the end of the week and had to go with a more obvious frozen theme.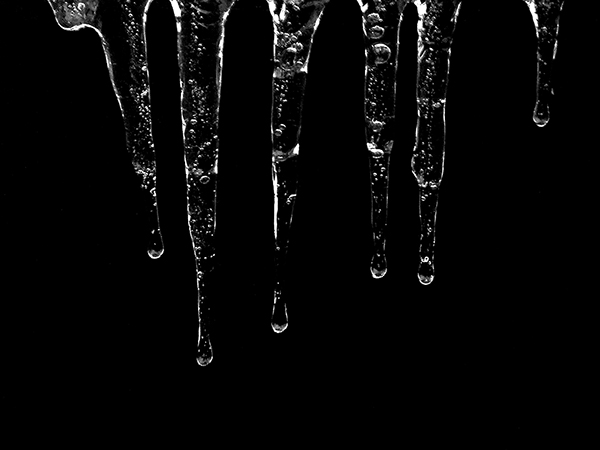 Camera 1 - my husband, Jarrod Walker, with Canonet, his friend in metering for the Bronica.
Camera 2 - Jarrod with his new Bronica. (It's a bit blown out, but the best one I had from our afternoon walk).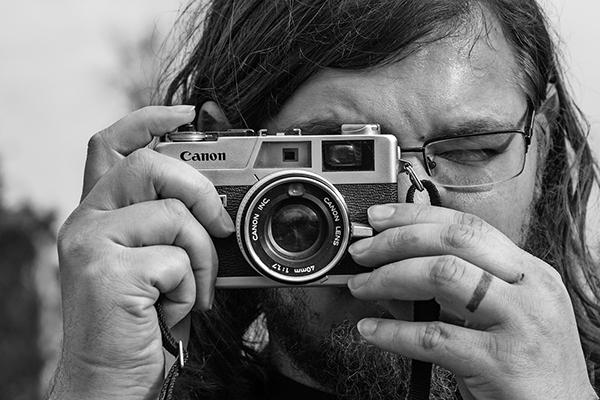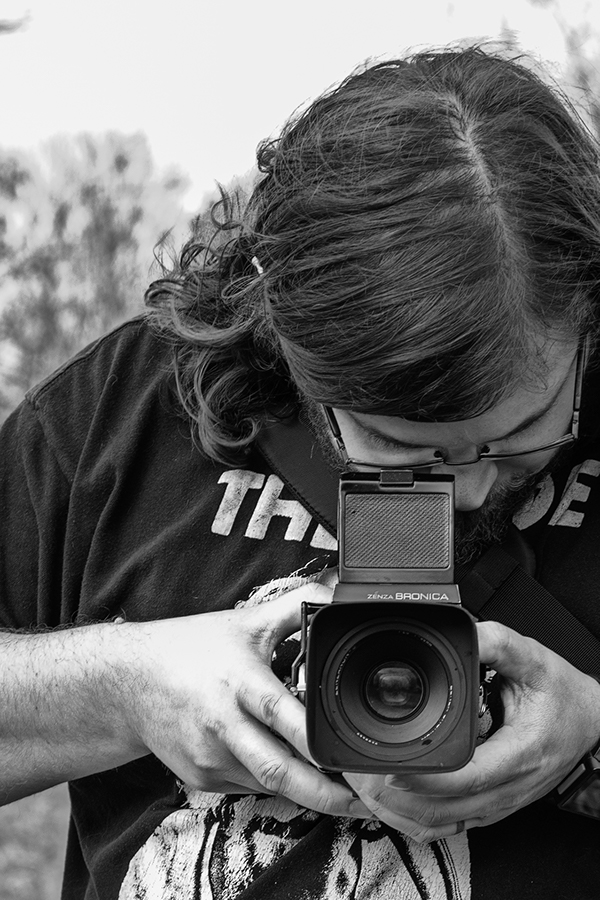 Week 2: Color without the color
Pears, pomegranates, and wine.