Coca-Cola Gastronomic Festival
Packaging Design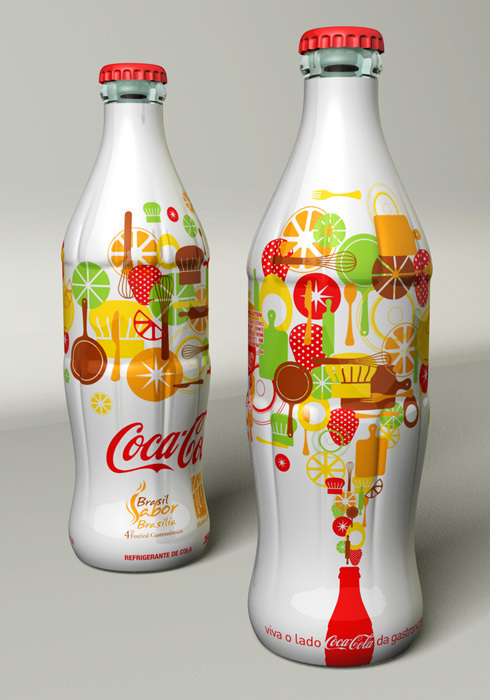 Special Edition Bottle Sleeve for the event 4º Gastronomic Festival of Brasilia 2007.
Pattern and Color Code based on kitchen utensils and food elements. A serie of bottles.
Sleeve comemorativo do evento 4º Festival Gastronômico de Brasilia 2007.
Grasfismo e Código de Cores baseado no universo gastronômico. Série de embalagens.