ХОСЕ ЛУИС МАЛДОНАДО: Faces in wood, Project
Caras en Madera / Ansikter i tre / ЛИЦА В ЛЕСУ

Caras en Madera – photo-illustrations of norwegian wood, to tell us stories that we form through our experience with life.
This image series is an interesting contribution to, and an exciting representative of, Norwegian culture. The images are related to Norwegian nature, and based on a unique concept.
Each image in the series also has a related story to it, and the pictures refer to the harmony and magic of nature, mixed with the history that connects us to it; adventure, legends and ancient relics from a bygone era. This is certainly an interesting contribution to the Norwegian culture, based on the point of view of the third world, as the artist calls his Latin American roots which has influenced his vision of this exhibition.
This serie of images is currently exhibited on the Fotowall of Loft Project Etagi, St.Petersburg, from the 16 of April until the 16 of July -

What inspired Faces in wood?

This project is related to, and inspired by, these long-lived beings which have populated earth for thousands of years – faces in wood – the principal representatives of nature, of mother earth. Mystical, aged, crumbling, fading, beautiful, dilapidated, extraordinary, fantastic, wonderful and mythological beings.They reveal themselves in these photo-illustrations of norwegian wood, to tell us stories that we form through our experience with life. They open our vision to find in them a message, derived from all the wood around us, taking different shapes and finally expressed through the interpretation given by the artist, or by you yourselves.
 
Ansikter i tre – fotografiske illustrasjoner. Bildene er tatt og redigert for moe, publisert gjennom ulike sosiale nettverk. ©Alle rettigheter reservert Moephotodesigns originale idé.
Caras en madera
Este Projecto esta relacionado e inspirado intimamente con esos seres (longevos) que han poblado la 
tierra miles de anos, los principales representantes de la naturaleza, de la Pacha Mama. 
Seres místicos, anejos, decrepitos, deslucídos, hermosos, vetustos, extraordinarios, fantastícos, maravillozos, mitológicos.
Que se revelan en estas foto-ilustraciones de arboles noruegos, para contarnos historias que nosotros formamos a travez de nuestra experiencia de vida. Abren nuestra visión (ojos) para encontrar en ellos su mensaje, de toda esa madera que nos rodea en diferentes formas y que se expresa a travez de la interpretación que le da el artista o uds mismos.
Лица в Деревьях
Вдохновение этого проекта напрямую связано с древними существами, которые населяют землю в течении многих тысяч лет - Лица в Деревьях - являются наиболее важными представителями природы матери земли. 
Мистические, старинные, туманные, неявные, красивые, ветхие, необычные, фантастичные, замечательные и мифические существа. Они проявляют себя из фотоиллюстраций норвежских деревьев, чтобы рассказать нам истории которые мы познаем с течением жизней. 
Они дают нам возможность разглядеть послание, заключенное в них самих, которое исходит из лесов и деревьев окружающих нас, послание, что меняет форму и
представление, переданное художником или увиденное вами...
Лица в Деревьях - фотографические иллюстраций, отсняты и отредактированны с  Все, опубликованны в различных социальных сетях. © Все права защищены, оригинальная идея Moephotodesign.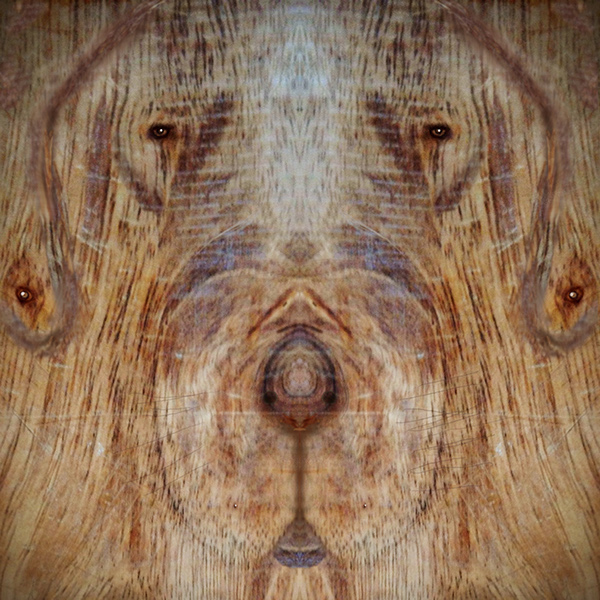 A man from the species of the neanderthals, homo neanderthalensis, reveals himself in this picture. Why? Right here, right now, when it has been discussed in the media whether to make a cloning of this ancient species which lived in the extreme cold of Europe so many thousand years ago. I found his spirit in this face in wood. With his elongated, wide cranium, his gaze of desperation and his vocal, yet quiet, expression he tried to tell me through his roots (trees) that we should leave him in piece.
Faces in wood. Serie R. Photo 6: Rasputin!
 
When I was a boy, my father once told me a fable/story about Rasputin. He told me that Rasputin was a very powerful magician who lived in the north of Europe, surrounded by vikings.
Looking at this shape/form in the wooden kitchen bench of my house, remembering with nostalgia my father who is in Ecuador, I recalled this story. I edited the image, which in the beginning didn't immediately reveal itself, but thanks to one of my favorite bands of heavy metal, who mentioned the name of Rasputin in one of their songs, I started to carefully analyze the four dimensions of this photography - from far away and from very close up. And then I could see him reveal himself. It is him, Rasputin, with his pervasive gaze - just like in the story my father told me. The tale fascinates me even more now, when I through the revelation in wood got to know more about his story. 
* Forfatterens referanse, Skrik av Edvard Munch - Referencia del autor, El Grito de Edvard Munch.
* Forfatterens inspirasjon: Ansikt i tre PachaMamaTidlig