The last days of 2012. I decided to work for myself, for fun.
I hope that all these super heroes help us to have a better 2013.

I think many of us hides a real super hero. Representing all the super heroes, I decided to leave unchanged the human figure (for the majority of cases). In this way I am representing myself while wearing the masks of superheroes that I loved the most. It's also true that each of us hide a dark side. For this there will be outsiders and villains or anti-heroes.

I have also included a representation of women, in this case I am not to wear the mask :D
Under copyrigh of respective owners.
In order of appearance:
BatMan
Flash
Wolverine
DareDevil
Robin
Thor
IronMan
Captain America
SpiderMan
Kyashan
Hurrican Polymar
Tekkaman
DevilMan
Green Lantern
MegaloMan
Wonder Woman
Ghost Rider
SuperMan
Hulk
Spawn
He Man
Silver Hawk
Cat Woman
HellBoy
Rorschach
Dr. Manhattan
Ken Shiro
V
The Thing
The Joker
Tiger Man II
Invisible Woman
MuteKing
Two Face
D10S (El Pibe de Oro/Diego Armando Maradona)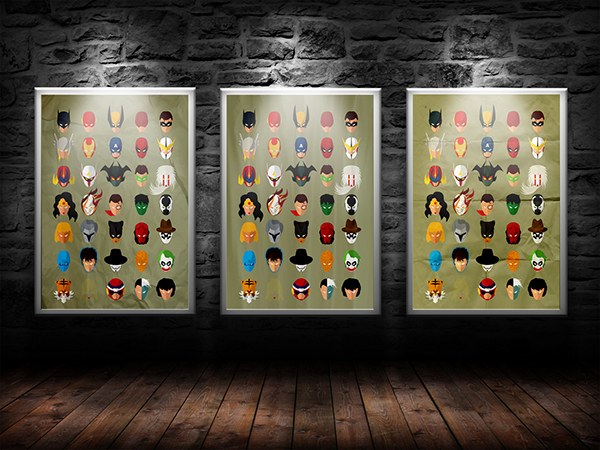 Please, if You like it click badge below. Thanks !!!