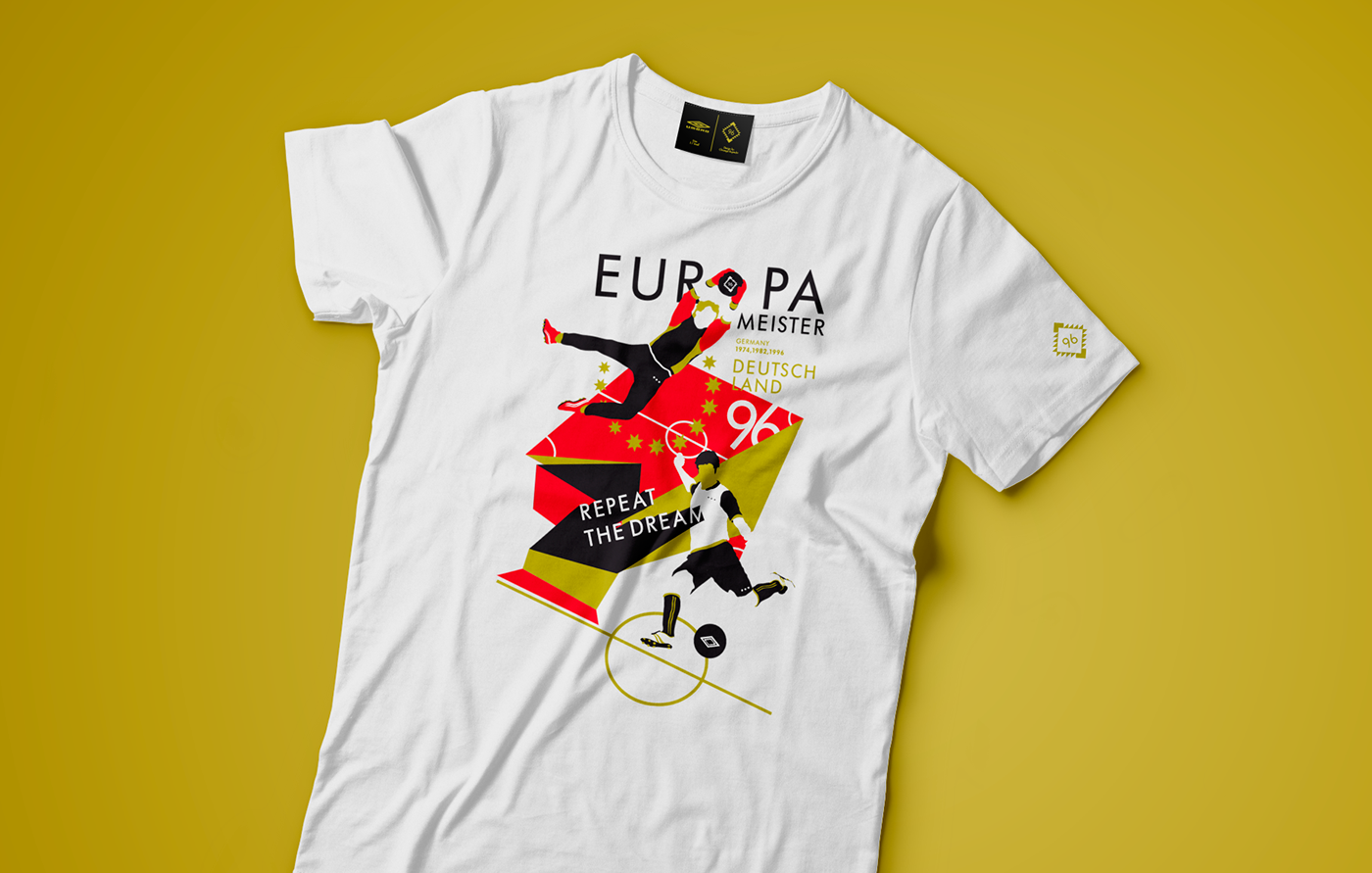 __________________________________
European Championship 2012
__________________________________
In 2010 was invited by UMBRO to do some illustration work.Topics in the briefing were Germany, their last 1996 European 
Championship win and Bauhaus as something that has a signifcant german visual language. I enjoyed the challenge, for I have never really done anything close to bauhaus before. All designs are supposed to work either with 3- or 1 color print.

Following you'll find the first proposals and some experiments  that I did for the project. All of which in the end were denied,
but I still love the minimalism throughout the work, and enjoy the over all feel of it, so here it is:

Hope you like it!