Red Bull Urban RenewAll
Putting lasers in the hands of the people

"Don't try to guide the conversation. Simply be present."

That's how Red Bull approaches the majority of their projects. And it seems to be working.

We helped by introducing them and some graffiti artists to a military-grade laser capable of tagging a skyscraper. Even the moon.

This is what happened when we turned them loose.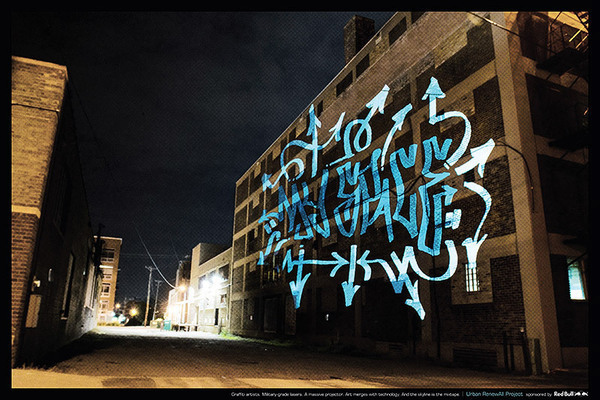 Graffiti artists. Military-grade lasers. A massive projector. Art merges with technology. And the skyline is the mixtape.Urban RenewAll Project. Sponsored by Red Bull.

Client: Red Bull
Agency: Periscope
Creative Director: Quan Hoang
Designer(s): Michael Litecky, Bill Gunter
Copywriter: Mike Rook
Producer: Charlie Koch
Photographer(s): Dave Markley, Kyle Johnson-MacPherson
Editor: Mick Uzendoski