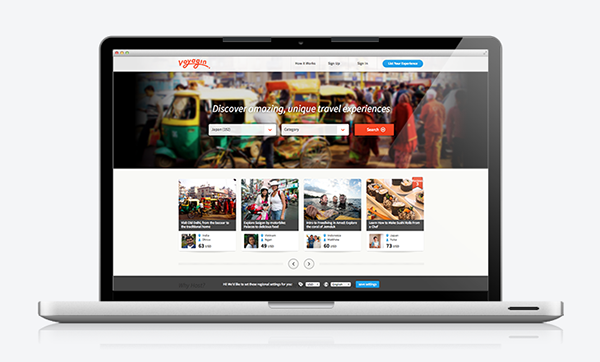 After a year of building a platform for unique Japanese experiences, one thing is clear : 
you really love us and are looking forward to discovering things to do in other countries. 
The wait is over!
We'd like to introduce you to Voyagin, 
our new marketplace to help you discover and book unique travel experiences all over Asia! 
But it's more than that - we've rebuilt it from the ground up with a whole new design, 
better features, and overall improvements. 
Don't worry - all our Japanese experiences are still there! 
So what are you waiting for!? 
Go on, take a look, and book an amazing experience! 
 
-----