Identity design for a facilities management company
Quintessence Solutions is a facilities management company offering off and on-site services such as utilities, staffing and landscaping systems for commercial and residential properties under an umbrella brand. 
The Everything Slight Pepper team was able to pinpoint the company's competitive advantage residing in the focus on sytems, efficiency and monitoring.
 This lead
 to the development of the tagline "Integrated Solutions" and
 visuals
 around this core value.
The name Quintessence by definition is "the most perfect or typical example of quality or class; the aspect of something regarded as the intrinsic and central constituent of its character". 
The identity developed combines chic modern typography and a striking symbol. The abstract symbol developed is based on the
divine proportion
 and a sequence of integrated retangular shapes to mimic an ariel property view.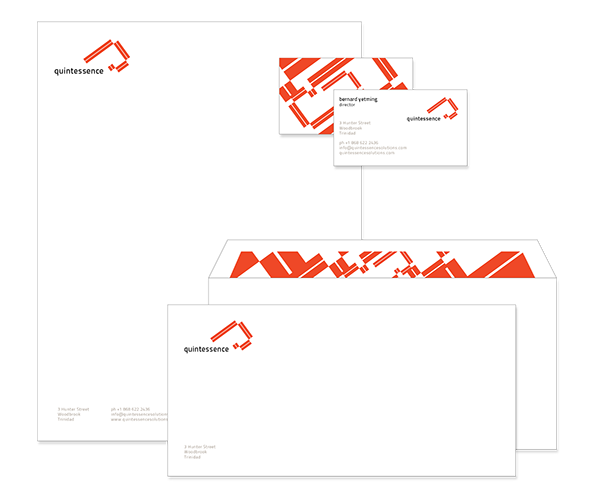 The quintessence logo system employs a neutral colour palette of muted earth tones contrasted sharply with bright tangerine. 
Tangerine is a highly-saturated orange with a reddish undertone. This vibrant tone is juxtaposed against a muted base colour, demanding attention and making beautiful and eye catching statement.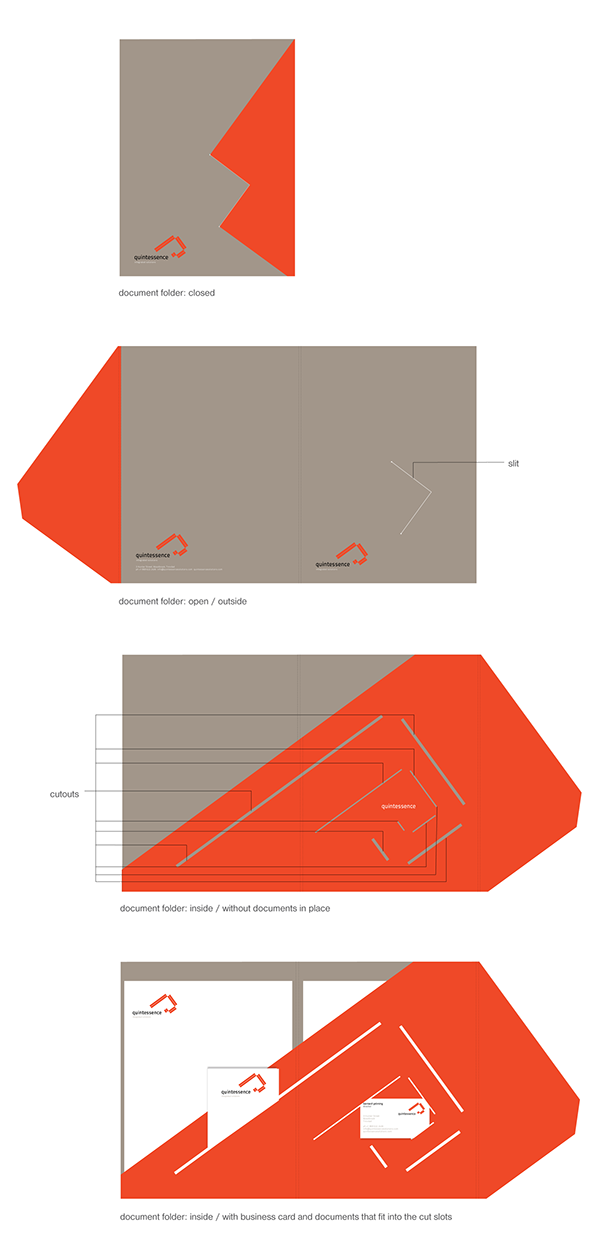 Proposals are an integral coponent of this new company's communication strategy. A specialy folder was designed that incorporates the unique shape of the Quintessence symbol. The cutouts of the negative space within the symbol add versatility to the piece - an eyecatching element  and providing slots for the various stationery pieces without interupting the look and feel.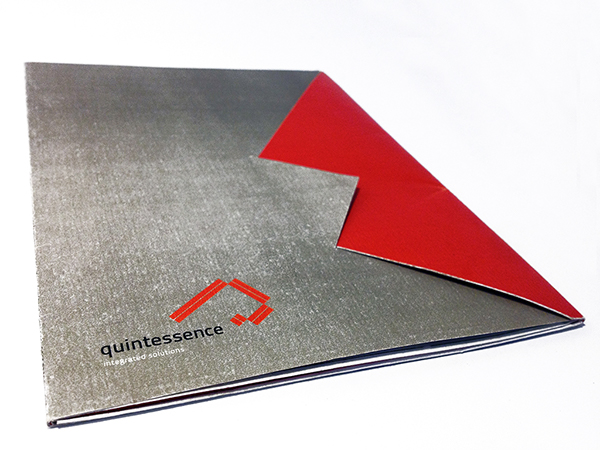 TEAM
Creative Director: Jeunanne Alkins
Graphic Artist: Shelley Ann Scott
Copywriter: Jeunanne Alkins
www.everythingslightpepper.com