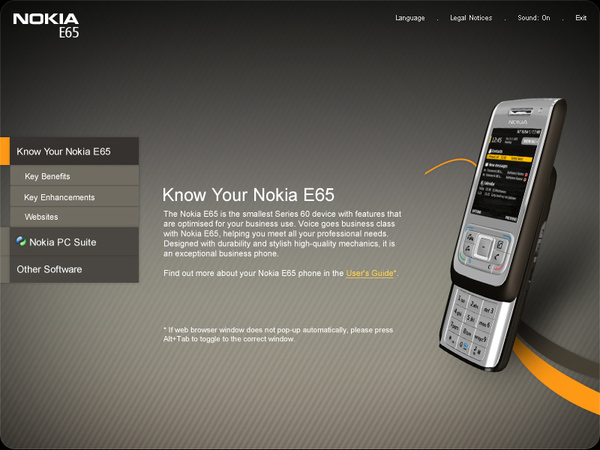 Nokia E65
Year: 2006
Type: CD-ROM Concept

Agency: The Upperstorey, Singapore
My Role: Art Direction, and Design

Rationale:
This project needed a design to emphasize the functions + form of the mobile phone targeted to professionals as a semi premium mobiile phone. The design I made was very clean, and mixes the linear with the dynamic. Sadly, this project was not produced.