RENFE

is the Spanish Railroad Company, and

Cercanías

is the sub brand of

RENFE

that defines the lines that connects big towns with their vicinity.
We create this campaign for

Cercanías Madrid

, where more than one million and a half of passengers travelling daily and 14 free newspapers handed out in the stations.
To centralize all the newspapers collections at one specific point we create: "Press donors", using "Blood donor" symbol. Because other

Cercanias travelers

can need your newspaper after you read it.
A video is worth a thousand words. Enjoy it!
Music track: "Thusday" Asobi Seksu.
L O G O
(Make yourself a press donor)
P R E S S   D O N O R   M E E T I N G   P O I N T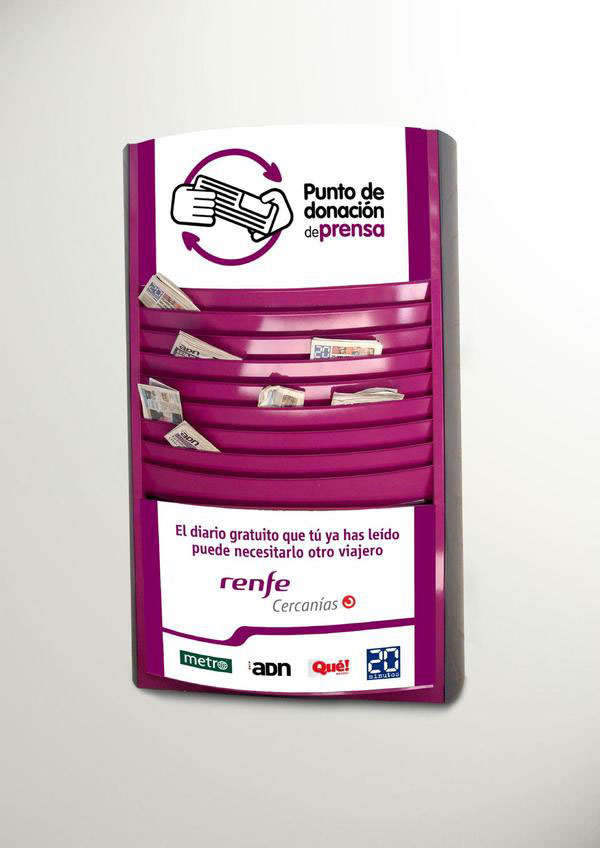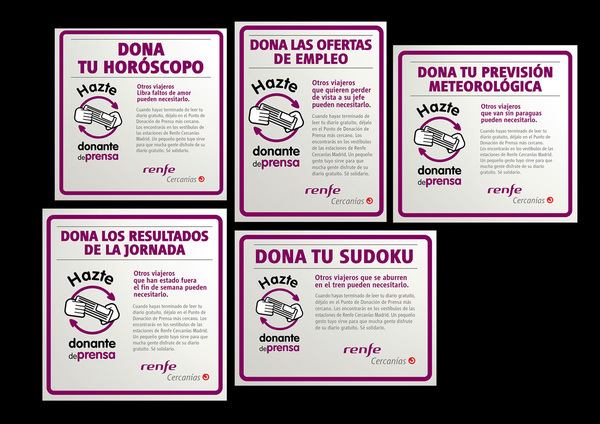 O H H   I N S I D E   T R A I N S