A kit containing:
- a usb key that drives the target to a customized digital experience.
- a card where the target can write in few words how he/she immagines the future of his/her brand. These words inspired the realization of unique pieces of art which were then gifted to the target.
Experience
Through a customized Tubegame the brand managers can experience all the potential of YouTube display network.

Event
86 top brand manager wrote how they immagine the future of their brand. During an exclusive vernissage they discovered how YouTube transformed these words into unique pieces of art.


6 subjects print campaign that shows the goals that can be achieved by advertising on YouTube display network.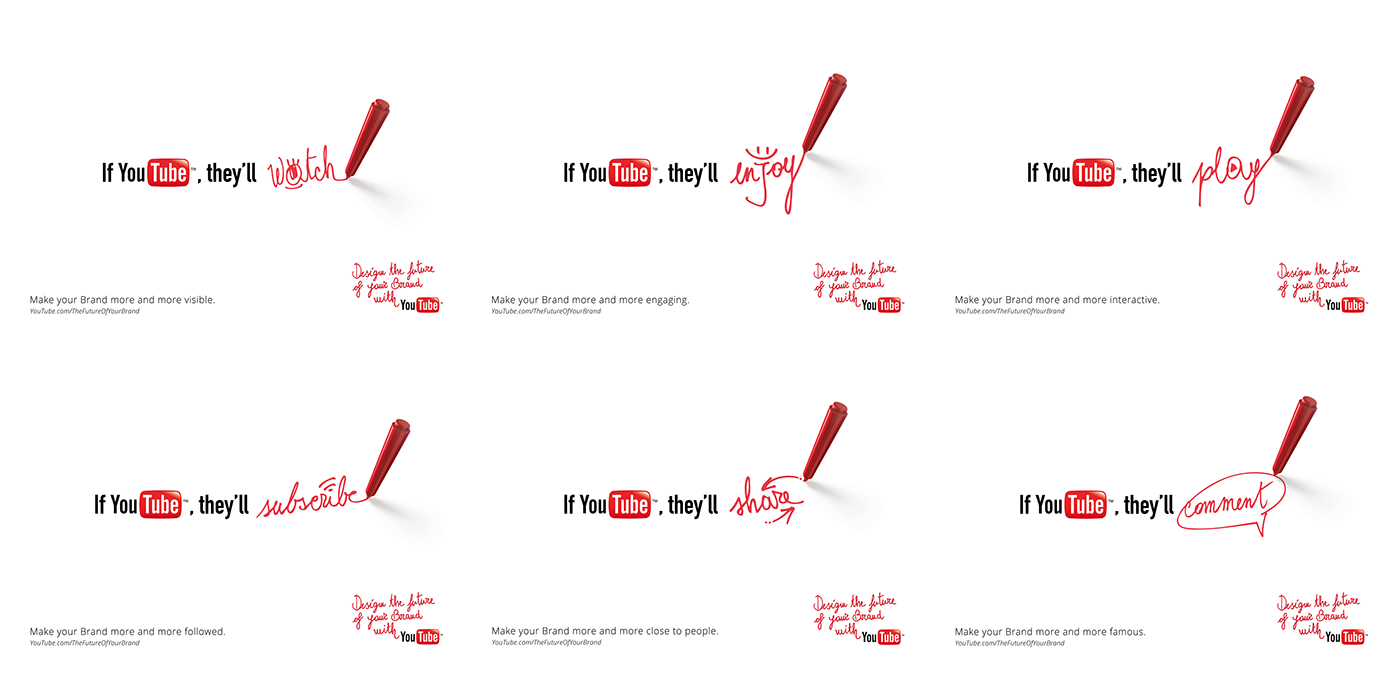 Awards
Silver ADCI 2012 Integrated Campaign
Silver ADCI 2012 Branded Digital Content

Client: Google
Product: Youtube
Agency: TBWA\
Executive Creative Directors: Nicola Lampugnani, Francesco Guerrera
Creatives: Mattia Montanari, Matteo Grandese, Davide Canepa
Digital Creative Director: Michele La Fiandra
Digital Senior Art Director: Luca Sala
Digital Project Manager: Raffaella Garzitto
Flash Designer: Chiara Villotta
Web Designer: Nicoletta Piccinini
Head of Producing: Renato Fontana
Producer: Federico Fornasari
Account Director: Benedetta Melli
Account Executive: Federico Da Re
Strategic Planner: Lorenzo Bean
Creative Service Director: Valerio Minestra
Event Producer: Stefano Marchetti
Video Production Company: Xchanges VFX
Audio Production Company: Eccetera
Design Studio: Dadomani
Consultant: Ymee NYC