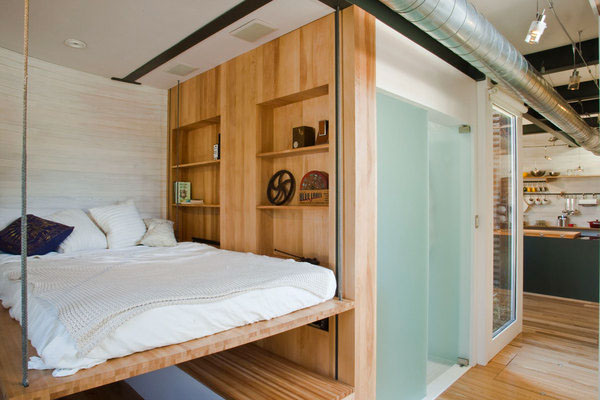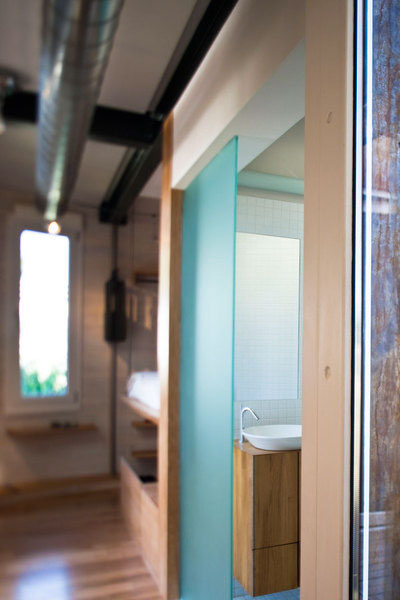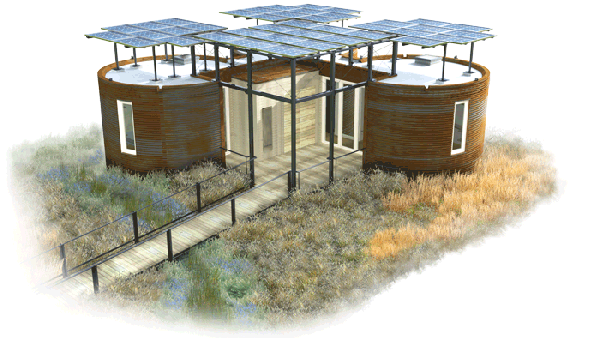 The Silo House was constructed by a group of Cornell University students as the third Cornell entry into the biannual US Department of Energy's Solar Decathlon competition. 
As both the Interiors team co-leader and Graphics & Branding team co-leader, I worked in various capacities on the team through the design, materials sourcing & procurement, and construction phases of the project.  The levitating bed, blanket chest and bookcase were designed and built in collaboration with Benn Colker.  I was also responsible for the interior design, team identity creation, various printed materials and
website
design in collaboration with Irina Chernyakova.  Website coding was completed with the help of Jeremy Blum - controls team leader.
To view the site, and for more information about the house and the the 2009 Cornell University Solar Decathlon team visit: cusd.cornell.edu/silo