Portrait Sculpture- Mrs. Thomas Hart Benton V
This is my portrait of Barbara...Mrs. Thomas Hart Benton V. 
A native Oklahoman of the Choctaw tribe, Barbara is spiritual, kind and full of fun, all of which shine forth from her face.
Barbara is a wonderful, accomplished woman and doing her portrait was a real pleasure and a privilege.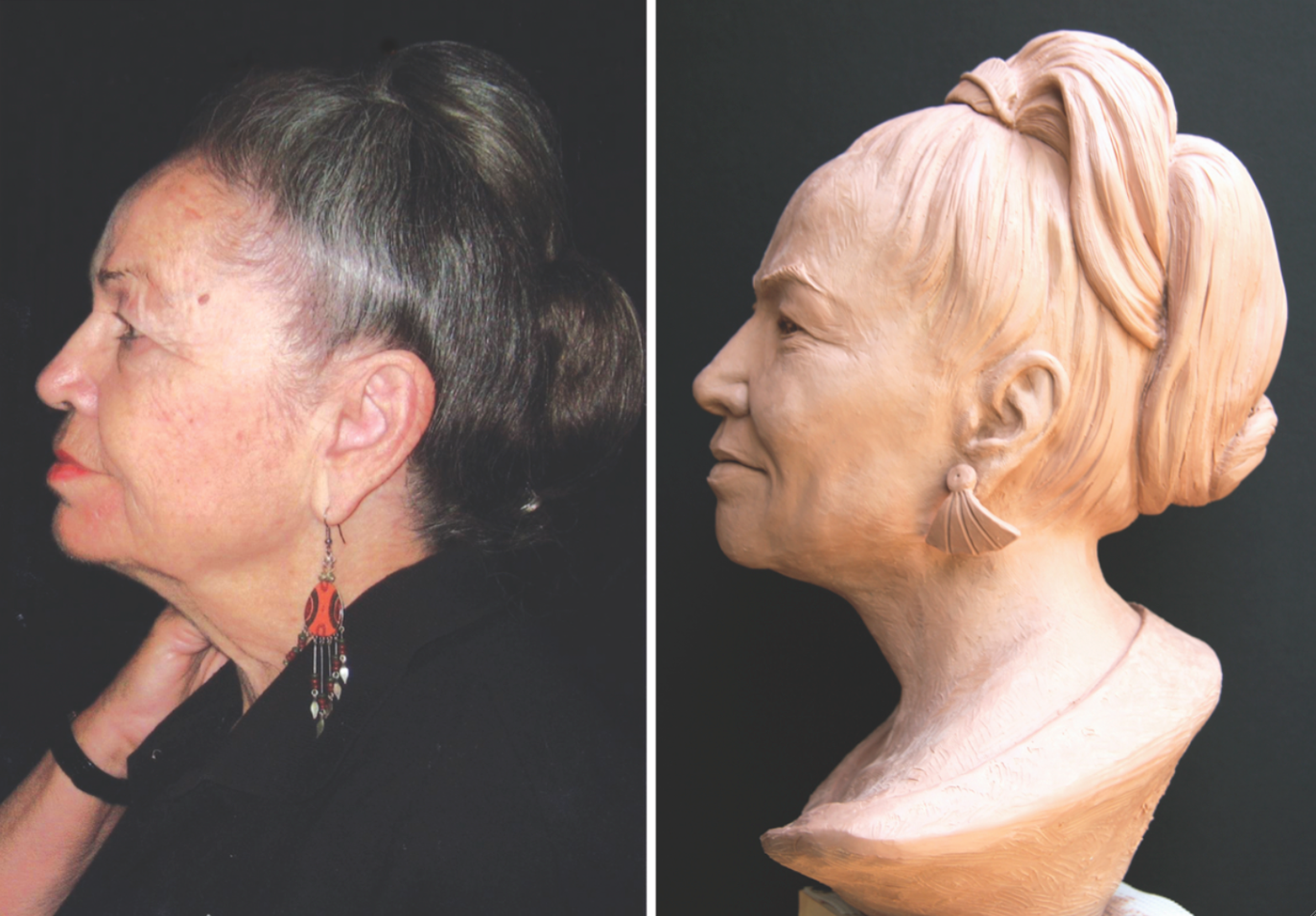 This is one of four bas relief panels that surround the base of Barbara's portrait.  She is known for her rendition of the Lord's Prayer in Native American sign language.