New times, new trai
n
s
(2009)
The best way to show RENFE's (Spanish National Rail Network) new fleet of trains - a magical travelling experience.
F I L M



3d by Miopia. Directed by Sega (Lee Films).
P R I N T



For the print we created real pop-ups.
Serial Cut made the following beautiful masterpieces. Paloma Rincón was the photographer.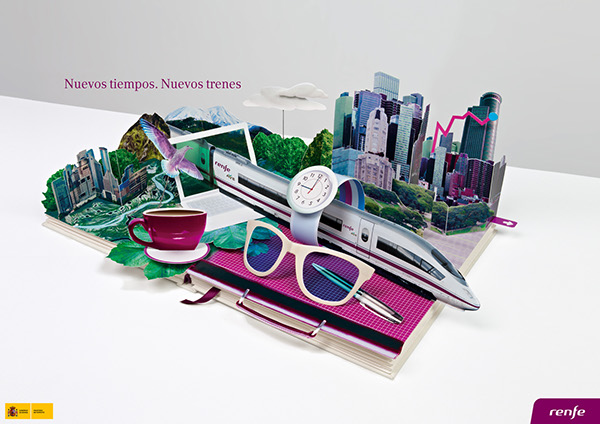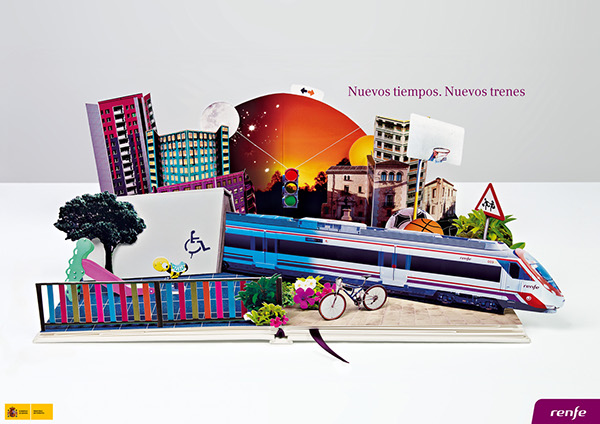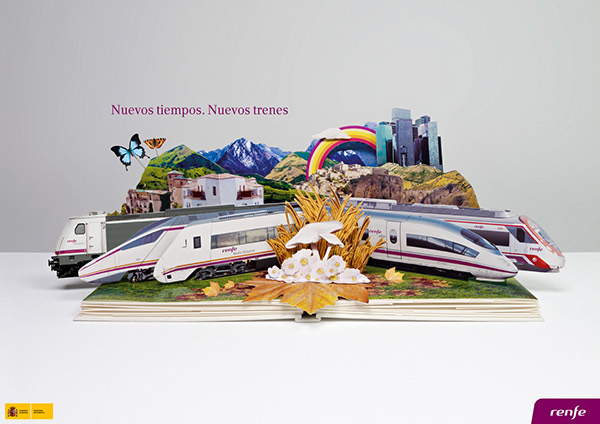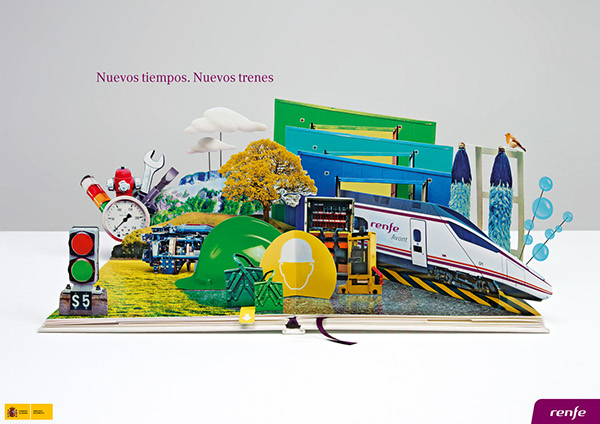 M A K I N G   O F   P R I N T   by Serial Cut
P R I N T  M O C K  U P S
I would like to show you the first mock ups I made on photoshop to sell the idea to the client. They were very useful as well as a guide for
Serial Cut
. Hope you like them too.