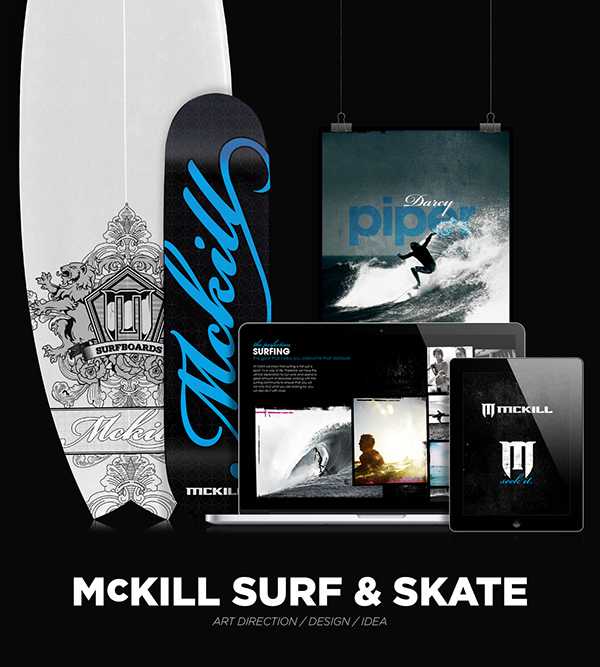 McKill identity
Bachelor for Australian surfboard company McKill.
Seek: To try to find, to look for, to search; To try to acquire or gain; to strive after; to aim at.



Extreme sports is about finding locations to practise your sport and about having the mental strength to do it. The goal may be to get better at a certain trick, feeling the rush as you're in the middle of it or simply the joy of it.
The concept and payoff "seek it" combines the 3. Searching for "spots" around the world to skate and surf, and looking for the courage and confidence within yourself to overcome the challenges you will encounter, to reach a set goal.