Permission granted for redistribution
"One of the world's best air shows" coming to Goldsboro, NC
Breaking News: USAF Thunderbirds Add Downtown Flyover
Goldsboro, North Carolina – The USAF Thunderbirds are expected to arrive Thursday, April 25, at approximately 3:00 PM. Their arrival includes a flyover of Historic Downtown Goldsboro before landing at Seymour Johnson Air Force Base for this weekend's Wings Over Wayne Air Show.
"We invite everyone to come to historic downtown Goldsboro and join us in welcoming the Thunderbirds," said Mayor Chuck Allen. "Seymour Johnson is a stabilizing force in Eastern North Carolina with thousands of fine people intertwined into the region. I believe we have one of the best relationships anywhere in the country between the base and the community."
Thunderbird fans are encouraged to gather at 2:30 PM in Historic Downtown Goldsboro – the flyover will take place at approximately 3 PM. Center Street from Chestnut to Mulberry Streets in Goldsboro will be closed for the flyover. Visitors may bring lawn chairs.
Seymour Johnson AFB – Goldsboro, NC

– "Wings Over Wayne is one of the world's best air shows," said Chuck Allen, Mayor of Goldsboro. "Seymour Johnson does a phenomenal job attracting the best lineup of airpower and performers, alongside the F-15E Strike Eagle and KC-135 aircraft already stationed at the base."
Located in Goldsboro, the seat of Wayne County, Seymour Johnson Air Force Base will stage and choreograph the Wings Over Wayne Air Show on Saturday and Sunday, April 27-28. Headlining the exhibition from Nellis Air Force Base in Nevada, is the premier Air Force jet demonstration team, the Thunderbirds. The gates open each day at 9 AM, with aerial displays from 11 AM until 4:30 PM.
"As our guests, you will be able to see world-class acrobatics and ground demonstrations that are truly a sight to be seen," said Colonel Donn Yates, Commander of Seymour Johnson's 4th Fighter Wing. "Some of the performers scheduled include the F-35 Demonstration Team, Tora! Tora! Tora!, the US Army Black Daggers, the B-2 Spirit, and other elite aircraft within the Air Force Arsenal."
Wings Over Wayne is a family-friendly expo including the Kids' Zone, occupying one of the largest aircraft hangars on the base. A $10 admission charge covers access to the Zone for the entire day. "There is something for everyone," said Colonel Yates. "Come out and witness this spectacular show while enjoying great food and fun with your family and ours."
"For the more serious air show enthusiasts, the two-day show has evolved into an air show week," said Mayor Allen. "Performing aircraft and dozens of display aircraft generally fly in on Tuesday, Wednesday, and Thursday. The Thunderbirds rehearsal is Friday afternoon. Anywhere near the base with an open view will allow for a good air show preview."
Combat ready within 72-hours, the Thunderbirds perform approximately 40 breathtaking formation and solo maneuvers in an air and ground show lasting about 75 minutes. The squadron consists of eight F-16 Fighting Falcon pilots, four support officers, four civilians, and more than 100 enlisted personnel performing about 30 job specialties.
During air show week, Goldsboro offers many activities for early arrivals and enthusiasts. These include behind the scenes tours of Seymour Johnson Air Force Base; a history tour including Bridge Battlefield and revitalized downtown; a North Carolina Barbeque Trail Tasting Tour, including Grady's BBQ and Adam's Roadside BBQ; the Ghosts of Goldsborough Tour; parks activities and more. Tour tickets are limited, and reservations are recommended.
The Wings Over Wayne Air Show, presented every two years, was named 'Event of the Year' by the North Carolina Association of Festivals and Events, attracting more than 230,000 people in 2017.
"We're thrilled to welcome the Thunderbirds back this year, as well as some other amazing and talented performers," said SJAFB pilot Maj. Ben "Hassle" Hoffman, 2019 air show director. "We have an exciting line-up planned for this year and look forward to opening our gates and giving the general public insight into the capabilities of our Airmen, the Air Force, and our other armed forces. Wings Over Wayne is going to be a show you're definitely not going to want to miss."
The 2019 performer lineup includes:
USAF Thunderbirds
US Air Force F-35A Lightning II Demo Team
US Air Force C-17 Demo
US Army Black Daggers Jump Team
US Air Force Combined Arms Demo
Tora, Tora, Tora!
The Acemaker T-33
Randy Ball flying the Mig-17
Bill Stein – Edge 540
Gene Soucy – Grumman Showcat
Kevin Coleman
Matt Younkin – Twin Beech 18
Shockwave – Jet Powered Truck
Seymour Johnson Air Force Base is home to the 4th Fighter Wing and 916th Air Refueling Wing. The base opened in 1942 during World War II; closed in 1947; and reopened in 1956. Formerly commanded by Chuck Yeager, the 4th Fighter Wing is one of the largest wings in the United States Air Force, attaining a highly decorated history spanning more than 75 years.
​​​​​​​​​​​​​​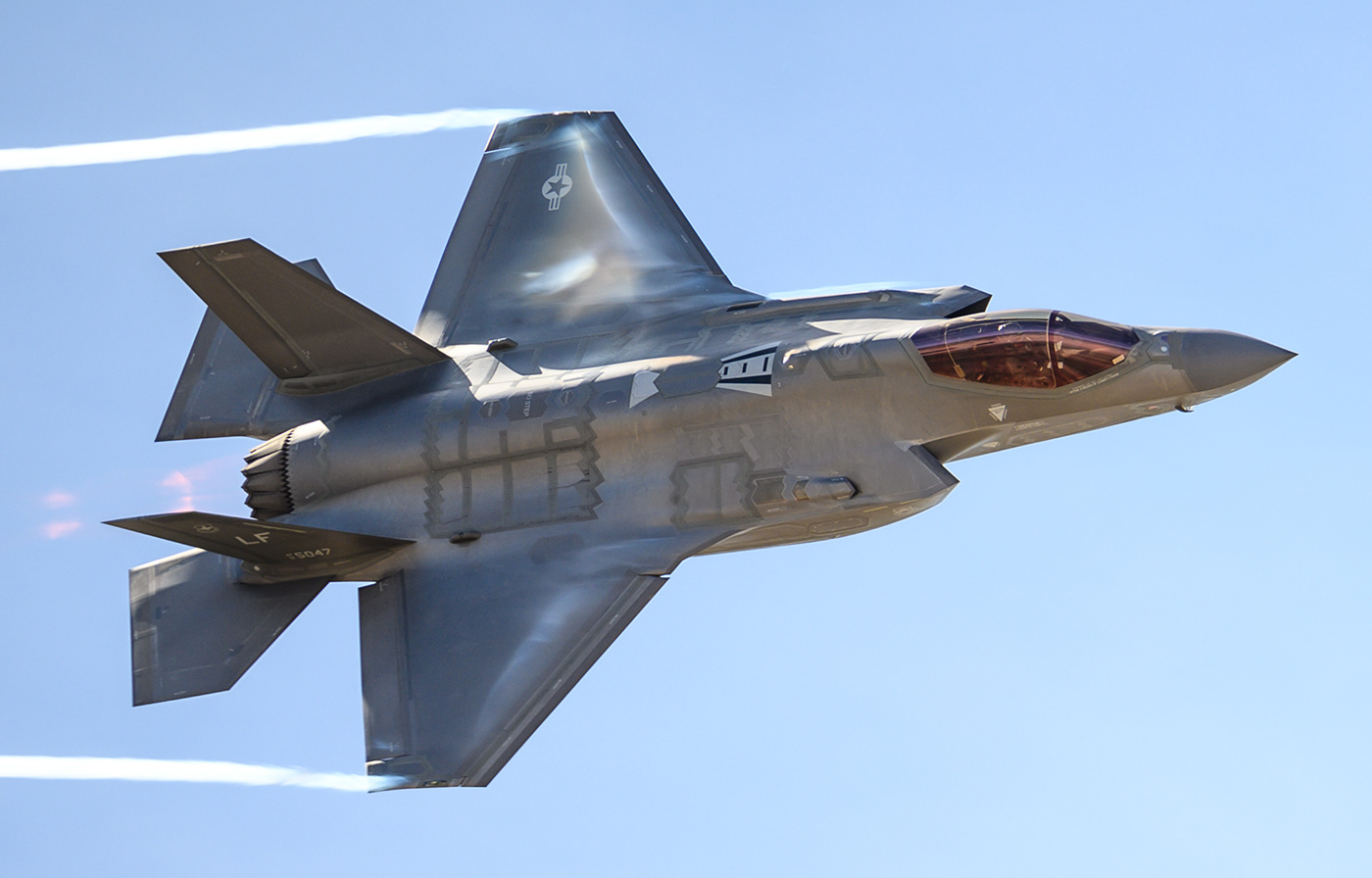 Goldsboro, North Carolina and Seymour Johnson Air Force Base are located just 45 minutes from Raleigh and just over an hour from Wilmington, Fayetteville, and points east and west. Whether you're coming for the day or plan to stay all weekend, plan ahead! 
Maps & Schedule Directions
688 South Oak Forest Road, Goldsboro, NC 27534 (35.354364, -77.945815)
​
From the North: Highways 13 and 117 - Take 70 bypass east, turn right on Oak Forest Road.
From the West: Highway 70 - Take 70 bypass, turn right on to Oak Forest Road.
From the South: Highways 13 and 117 - Take 70 bypass, turn right on to Oak Forest Road.
From the East: Highway 70 - Take 70 bypass, turn left on to Oak Forest Road.
1022 Wright Brothers Ave, Goldsboro, NC 27534 (35.367041, -77.957089)
​
From the North: Highways 13 and 117 - Take 70 bypass east, turn right on Oak Forest Road.
From the West: Highway 70 - Take 70 bypass, turn right on to Oak Forest Road.
From the South: Highways 13 and 117 - Take 70 bypass, turn right on to Oak Forest Road.
From the East: Highway 70 - Take 70 bypass, turn left on to Oak Forest Road.
​

For traffic updates tune into 1610 AM. The Wayne County Sheriffs' Department helicopter crew will provide real-time traffic flow updates for guests' situational awareness on 1610AM.
Please pay attention to all Air Show signs and the directions of event personnel who will help guide you to and from the Air Show.
The Slocumb Gate, Berkley Gate, and Oak Forest will be open to the public April 27-28 at 8 a.m.
Parking maps are coming soon. Handicap accessible parking areas will also be available. Individuals requesting handicapped parking must have state-approved handicapped placards.
There will be off base parking designated nearby the primary gate entrances for Seymour Johnson AFB.

WAIT TIMES AND CONGESTION
With more than 100,000 visitors expected at the Air Show, it's important for everyone to come prepared and to be patient. Pack a cooler with water and snacks to leave in your car for when you return to leave and expect to wait 30-60 minutes to get off of the installation. Our parking managers are working hard to
plan for increased flow and to move cars as quickly as possible. Seymour Johnson AFB is designed for security and safety, so bear with us as we try to get everyone safely in and out of the show.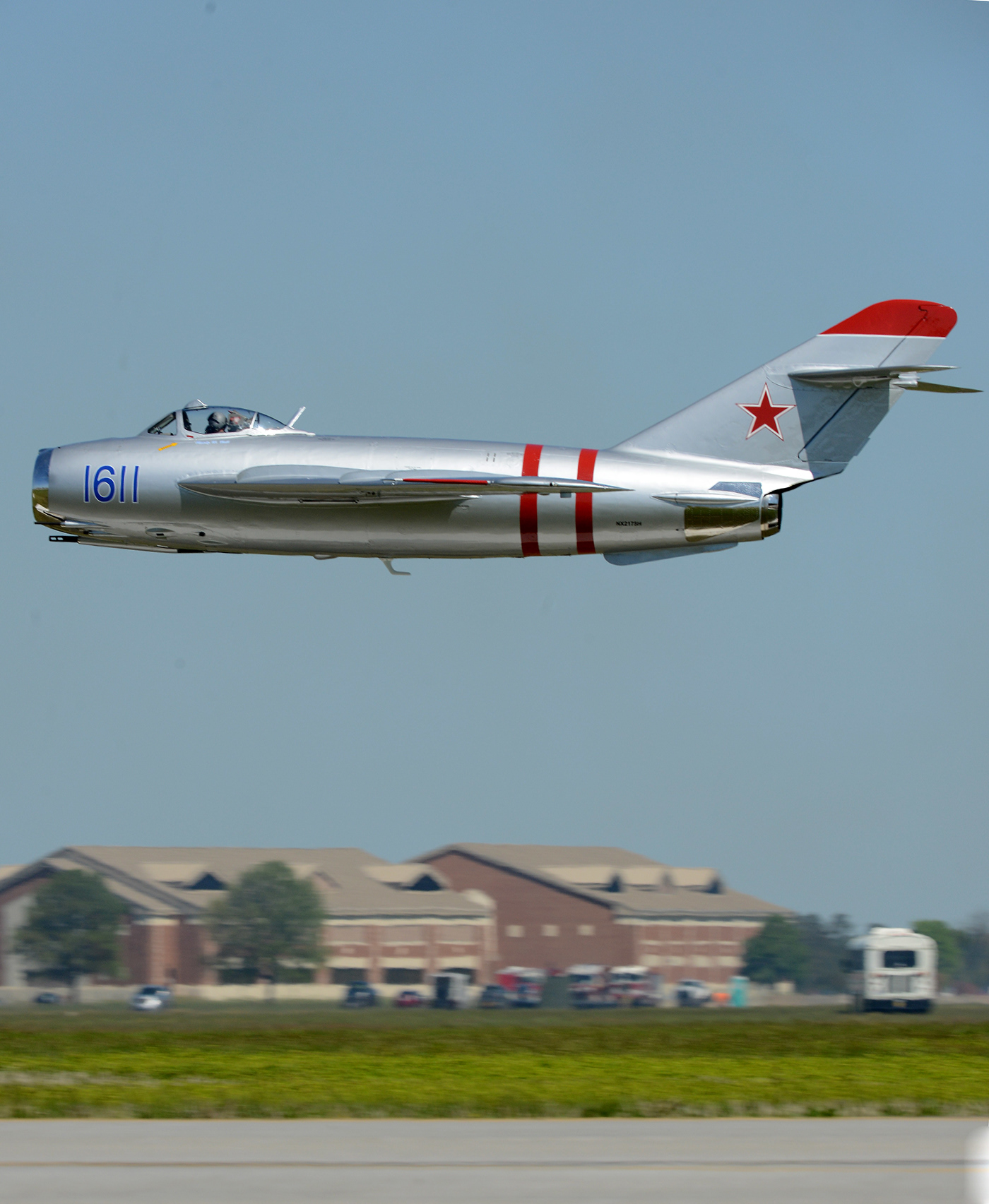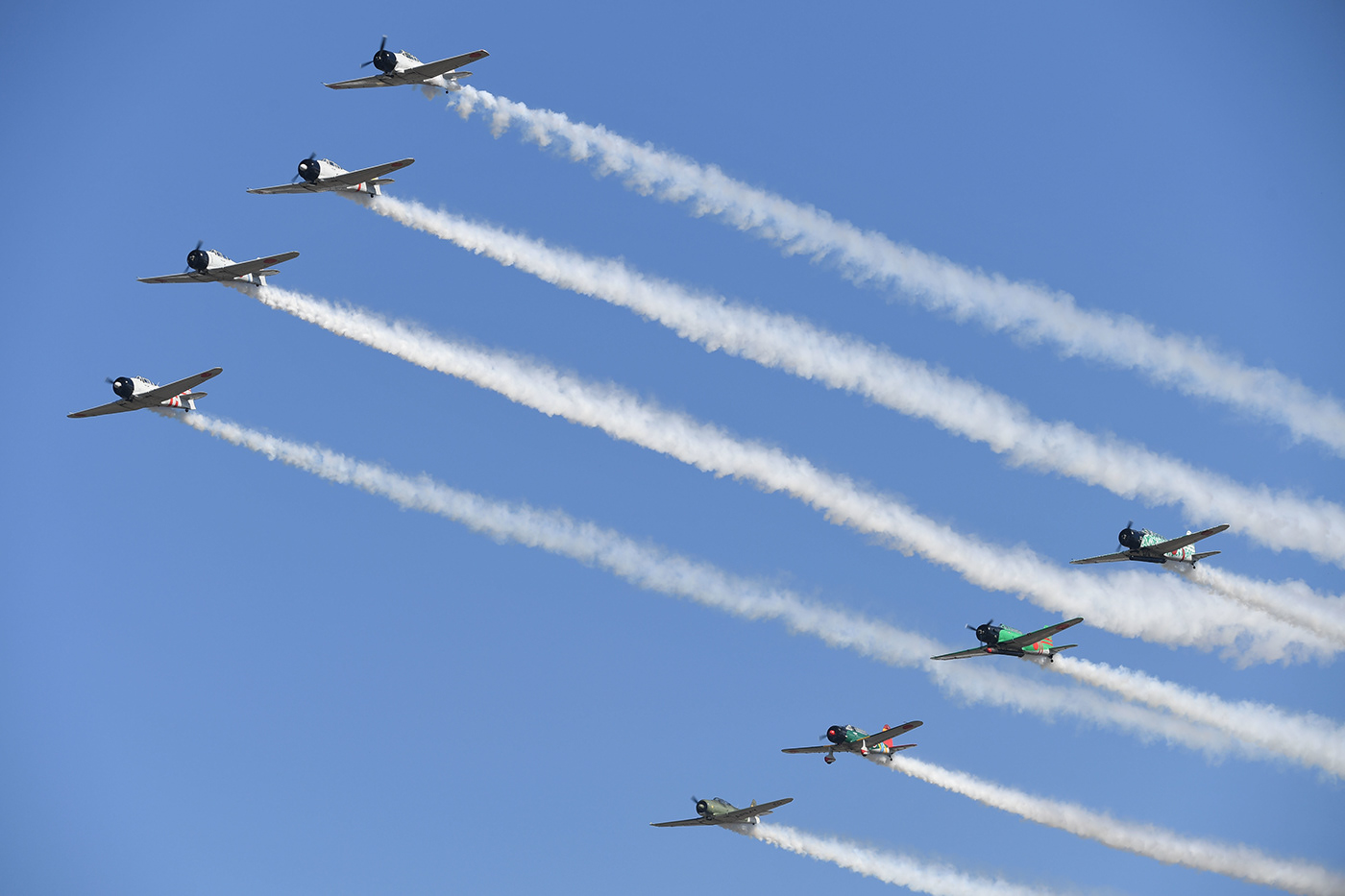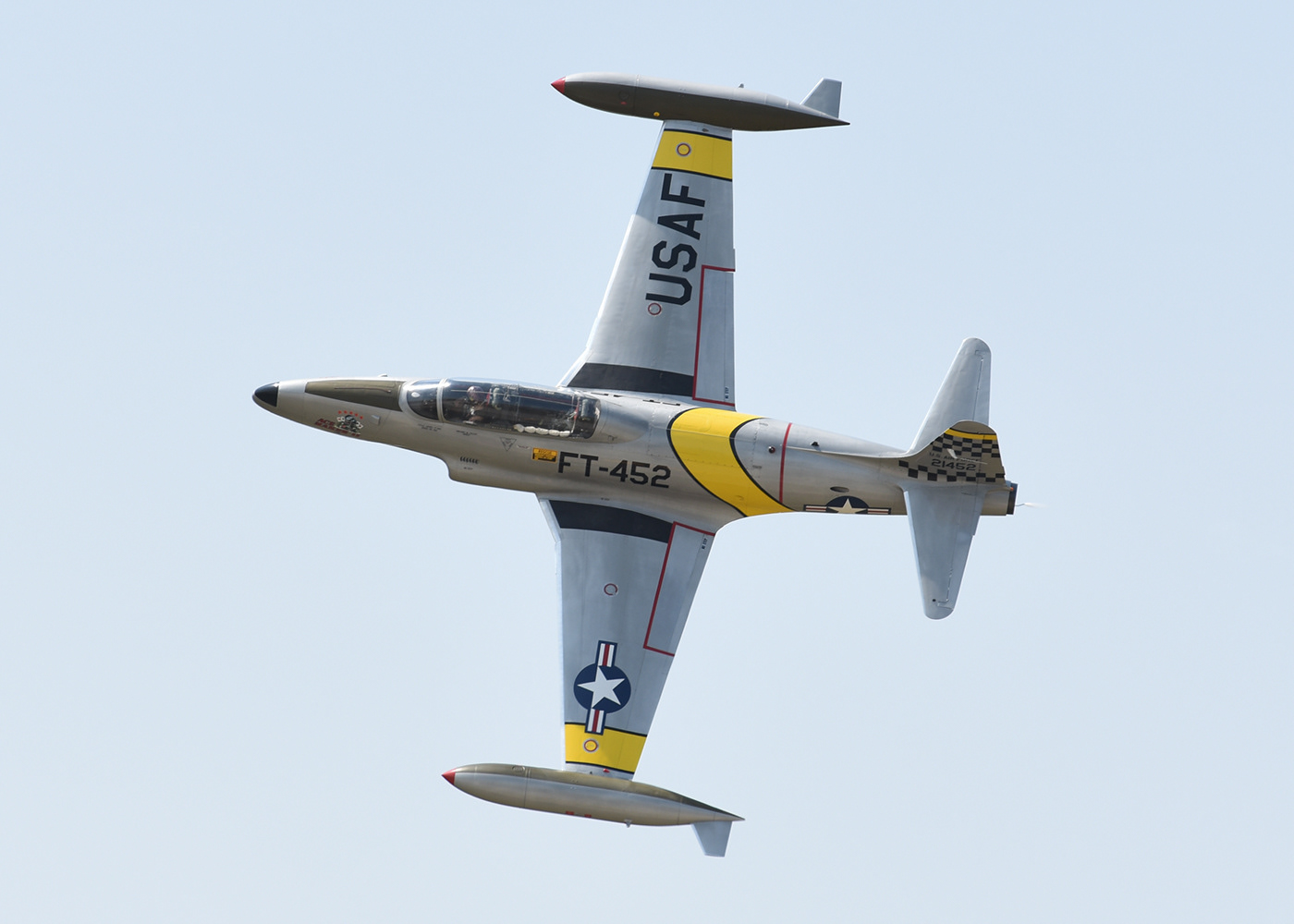 Wayne County offers everything from choice hotels to outdoor campsites.
Book yours ASAP for the best rates and availability. 
Can I drive an RV to the Show?
You sure can! You can drive your RV on base to park, but no one will be allowed to stay overnight, so plan for camping elsewhere. Also, you can watch the show from the parking lot, but tailgating will not be allowed.
Where should I stay overnight?
Click 
here
 to view your options.
No
When will the flying begin?
Aircraft will take to the sky at 11:00 am.
What time do the gates open?
Gates open 9:00 am on Saturday and 9:00 am on Sunday. Check the schedule page for more information about the events of the day.
Will it be necessary to have hearing protection?
This event will have jets that take off, land, and perform. Hearing protection should be the same as you would use at any event that will be extremely loud. Visitors to the Air Show are encouraged to bring some form of hearing protection with them.
Do I need an ID to enter?
No ID is required to gain access to the installation. However, all North Carolina laws requiring identification apply for driving and purchasing alcoholic beverages.
If I cannot bring something in, can I go out to my car during the show?
Yes. Since the show has no admission fee, you may leave and re-enter as you desire. Anyone re-entering will be required to go through security checkpoints again.
What are the changes to the Air Show security?
Be prepared for 100% security checks with metal detectors at all entrances. All hand-carried items WILL be searched. All confiscated items WILL NOT be returned. Containers such as backpacks and coolers will be prohibited on the airfield. Some exceptions will be made for items such as diaper bags, purses, and folding lawn chairs. Visitors must submit them to security personnel for an inspection. Weapons are strictly prohibited. Weapons include, but are not limited to, firearms, blades (including pocket knives), and blunt objects. Patrons with firearms will be asked to leave the installation or their weapons will be confiscated and will not be returned.
Is it safe to come to the Air Show?
Safety is always a primary concern at air shows. Seymour Johnson AFB works very closely with local and federal authorities to ensure safety. Seymour Johnson AFB follows and enforces all security rules and regulations required. You will notice extra security at the air show, both military and civilian.
Can I take pictures or get autographs?
Yes. Many of the performers make themselves available for autographs and pictures during the show.
Yes, but only in designated areas and NOT on the flight line.
No pets are allowed. Service animals authorized with proper documentation are allowed.
What should I leave at home?
Not allowed: DRONES OR OTHER REMOTE CONTROLLED FLYING OR DRIVING DEVICES
Not allowed: Firearms, knives (including pocket knives and all purpose tools, i.e. Leatherman), blunt objects, and items restricted by federal law or which, in the judgment of Air Show/Open House officials, may create a safety risk or reduce the enjoyment of the event by other guest
Not allowed: Large golf umbrellas, tents
Not allowed: Large backpacks, coolers, and large bags (larger than 14" wide/tall).
Not allowed: Scanners
Not allowed: Pets (service animals with proper documentation are allowed)
Not allowed: Coolers and outside food or beverages (water bottles are allowed and can be refilled at our filtered water stations)
Not allowed: Glass containers
Not allowed: Bikes, heelies, roller blades, skateboards, mopeds, scooters, wagons
Not allowed: Beach balls, signs, balloons, flags, or banners
Not allowed: Horns, whistles, air horns, other noise-making items
Allowed with search: Purses, diaper bags if accompanying a child, camera bags, small umbrellas, water bottles for refilling at our filtered water stations, and lawn chairs
All items brought are subject to approval by gate security personnel and a hand-search at security checkpoint.
Water Bottles - Free water stations will be available to refill waters throughout the day.
Small Rain Umbrella - For sun protection or rain protection. Large shade umbrellas are not permitted.
Folding Chair - Must be one of the types that comes in a carrying-case, please have it out for inspection.
Small picnic blanket or seating pad - For sitting on the ground.
Small fanny pack, purse, or small bag - Small fanny packs, purses, and bags are permitted, subject to approval by gate security personnel and a hand-search at the security checkpoint. Large purses (tote bag types) are not permitted. Bags should be less than 15" high/wide.
Stroller, small diaper bag, change of clothes - Children are welcome and we want them to be comfortable. Pack light and plan to return to your car if you need to access larger items.
Camera/video camera/cell phone - Yes. There are no security restrictions on these items. However, large camera bags are not permitted. Bring only necessary camera equipment, leaving extra attachments at home. A small fanny pack or camera vest is useful for carrying extra batteries and small lenses.
Hearing protection - Visitors to the Air Show are encouraged to bring some form of hearing protection with them.
Weather-ready gear - Poncho, sun hat, rain coat, etc., depending on our forecast.
Sunscreen and other health or medical devices - Allowed. Subject to search.
ID recommended - ID is NOT required to gain access to the installation. However, all North Carolina laws requiring identification apply for driving and purchasing alcoholic beverages.
Wear sunscreen and sunglasses, take a hat, wear comfortable shoes. This sounds like common sense but you'll be amazed at how much walking you'll do in the sun. Some may prefer the shade of a wing. Whatever your choice, come prepared to be in the elements.
-sunscreen
-hat
-sunglasses
-comfortable walking shoes
-comfortable clothing
Will restroom facilities be easily accessible?
Yes. Portable restrooms will be located throughout the Air Show grounds. Several will be located near parking areas and along high-traffic routes.
Can I bring a stroller/diaper bag/clothes change/etc for my small children?
Yes. Strollers will be hand-searched at the security checkpoint. Please bring only necessary items in a small diaper bag, subject to hand-search at the security checkpoint. Large diaper bags will not be permitted. You can return to your vehicle during the show to get extra clothes, restock diaper items, etc.
Will there be specific parking and seating for the handicapped?
Yes, there will be handicapped parking very close to the Air Show ramp. Also a handicapped seating area will be provided near the show line. Just follow the signs on the day of the show to find the parking and seating areas.
Is there a fee for parking?
No. Parking is free! But remember, we are expecting more than 100,000 people to attend Wings Over Wayne each day, so plan ahead! Pack a picnic and water and leave it in your vehicle for after the show to enjoy while you wait for the traffic to normalize. Learn more about what to expect getting on and off base.
Is there a fee for admission?
No. Admission to the Air Show is free. However, there will be on site concessions for food and souvenirs.
This year our headline performers will be the Thunderbirds, demonstrating four-jet diamond formations and highlighting the maximum capabilities of the F-16 Fighting Falcon. The show will also include a myriad of other performance. To learn more about these performances, take a look at the information below. We look forward to seeing you at the show!
Thunderbirds

The squadron's mission is to plan and present precision aerial maneuvers to exhibit the capabilities of modern, high-performance aircraft and the high degree of professional skill required to operate those aircraft. The air demonstration is a mix of formation flying and solo routines. The four-jet diamond formation demonstrates the training and precision of Air Force pilots, while the lead and opposing solo aircraft highlight some of the maximum capabilities of the F-16 Fighting Falcon.
Black Daggers

The Black Daggers perform live aerial demonstrations in support of Army special operations community relations and recruiting. Composed of volunteers from throughout Army special operations, the Black Daggers have diverse backgrounds and are skilled in various military specialties including Special Forces, Rangers, civil affairs, psychological operations, and signal and support. With the average number of free-fall jumps at 560, the team represents the professionalism and dedication of Army special operations forces.
F-35A Demo

C-17 Demo

Tora, Tora, Tora

Acemaker T-33
Other Performers:
Bill Stein

Air Force Combined Arms Demo

Randy Ball
Mig-17

Kevin Coleman

Gene Soucy Aerobatics

Jet Powered Truck

Matt Younkin Airshows

Plus
Many More

STATIC DISPLAYS:
THESE ARE SUBJECT TO CHANGE
F-15E​​

F-16

F-22

F-35A

F-35B

T-6

B-52

​C-5

E-3

KC-46

KC-135

C-130

UNC Health Helo

Spitfire

NXT

Swamp Fox

NC Highway Patrol Helo

CAP 172
See Schedule

4th Fighter Wing Public Affairs
Seymour Johnson Air Force Base
P. 919-722-0027
E. 4fw.pa.mediaops@us.af.mil
Ashlin Glatthar, Director
Wayne County Travel and Tourism
919-734-7922
Robert B Butler
North Carolina Press Release
Permission granted for redistribution – Photo credits required
#SeymourJohnsonAFB #SJAFB #Goldsboro #NorthCarolina #WingsOverWayne #AirShow #F15E #NellisAFB #Thunderbirds #F35A #C17 #KC135 #BlackDaggers #T33 #USAF #MattYounkin #KevinColeman #GeneSoucy #BillStein #Mig17 #RandyBall