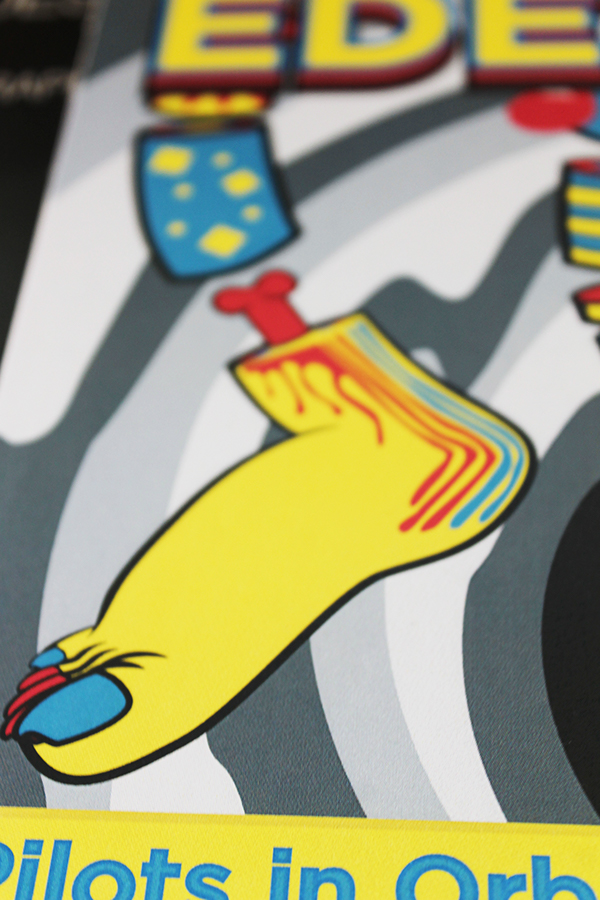 A local band around my area in Pennsylvania requested artwork for a flyer. Here's what I came up with.

I already had an idea and went straight to work! Although I was already loaded with projects from school, I was able to squeeze in some time to create this. I was determined! I was happy to work on a project that didn't require "rules." It's nice to break away from the expected and the time munching projects from school (I go to FIT, Fashion Institute of Technology for Communication Design!). This took me quite a while to create... I am still learning, and ALWAYS will be!!
This is the poster without the type.
During the process I had MUCH difficulty on creating a background for the flyer. I really  wanted to keep the RYB going on (they are my favorite colors atm!). So it was tricky finding the right colors, texture, pattern, to fit the background without losing the main focus or turning it messy. 

I experimented so much I felt like a scientist. I researched. I googled. I copied and pasted. I inverted colors. I made things darker. I formed a bunch of shapes. Blah blah. Egh blegh, nothing was working in a way that I wanted it to work.

Until finally, I made the background that was somewhat inspired by the Looney Tunes "intro screen." I formed the circles as so and made it RYB. But then again it was still hard to differentiate from the shoes and the background. They all blended in. I still wanted that RYB going on!

I thought, the shoes look great with a solid white or black background.... what if I made it grayscale?! ba bam! 
Overall, this project was fun. I experimented with new tools (especially the Warp Tool to create the slime), and learned about the importance of balancing with color. I love art so much.
some creations I thought were "cool" while experimenting with Adobe Illustrator. ~
Put on your dancing shoes!!