A wonderful and purely authentic exhibition to mock the absurdity of mass tourism and how it reduces a 1000 travel experiences into 1 standardized model.
Final year thesis project - BA (Hons).
Since 1961, the collectorTiphaine Guillermou travels inthe most visited corners of theplanet in quest of authenticethnic objects, totems orsouvenirs which stand out fortheir unique craft and savoir-faire.
Gathered here as a collectionand sorted by themes, theyrecreate the visual experienceof a journey.

The public is invited to seeallegedly unique and authenticpieces, staged as in anethnographic museum or a cabinetde curiosités.
Thus mis en scène, they leadthe visitor to wonder about thediscrepancy between their truestandardized nature and the waythey are represented. Just likewhen we travel, what we see isnothing but genuine. It is allfake pretending to be true.

Through this Collection, theessence of mass tourism is thusrevealed in its standardized,absurd, absolute form.

Object of interesting glitteryaesthetic canons that a visitorbrings back home, the souvenir hasno other use than beinga physical support to set thetourists' memory of a travel.

Unlike normal postcards, the touristic dream is not promoted by an idyllic scenery or a mythical monument.

Here, it is something purely materialistic.

In this world lead by money, dreams belong to the ones who pay.
The collector had the immense opportunity to meet locals and watch an ethnic village perform their traditional lifestyle in the human zoo they live in, completely untouched by our modern civilization.
Tiliwa (below) belongs to the Hadza ethnic group. He and his people are hunter- gatherers, and occasional heavy drinkers.
They still wear their traditional outfits whenever the guides pay them
to hide their watches and jeans to dance for the dumbfounded visitors.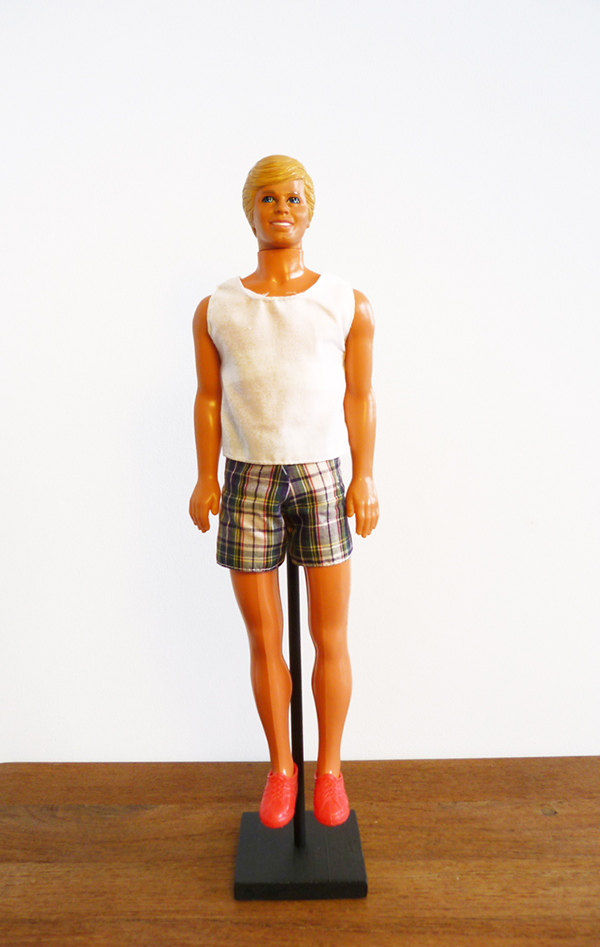 The authenticity and genuine character of touristic sites constantly stimulate our senses, with advertising signs for massages and car rental, and the tastiest local food delights –Mc Donald's, pizzas and TexMex– provoking our delicate nostrils.
THANK YOU FOR TRAVELLING WITH US
PLEASE COME AGAIN