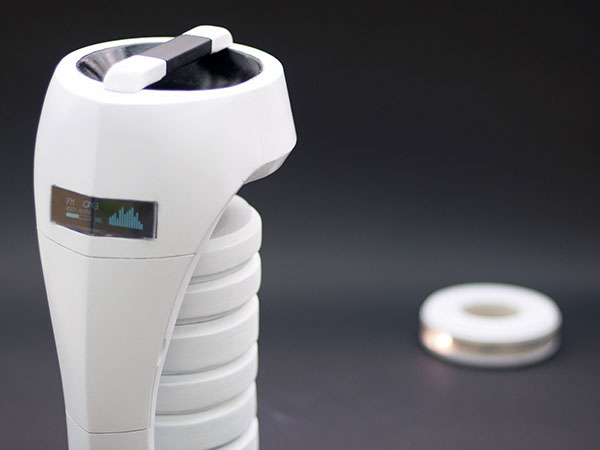 The Lantern is an emergency power pack that can illuminate your whole house. 
When a blackout occurs, how prepared are you?
The Lantern is equiped with 8 detachable light disks, each with a built in motion detector to save power when the path is not being used.
Light disks are dropped throughout the house to create safe paths during a blackout.
When picking up, the Lantern acts as an extension of the arm to help pick up light disks.
When all the light disks are collected, the Lantern is placed on the charging plate, waiting for the next emergency.