Corporate Training Online Course
High Value Dwelling Appraisal
Insurance Premium Auditors learn to properly appraise High Value Dwellings in this series of courses.  Each course includes multiple modules, interactions, discussion forums, video scenarios, interactive exercises, quizzes and student progress tracking.  Administrators may review progress and work submitted by participants.  Web conferences provide opportunities for questions, as well as additional motivation to complete the course.
 Full demonstration of the online course is available upon request.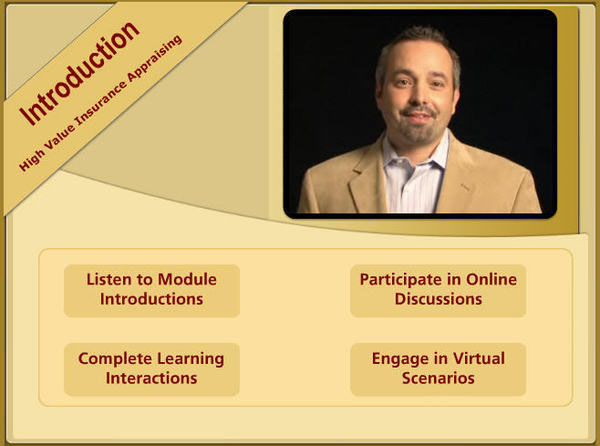 Video introductions provide 'social presence' in the course which increases engagement as well as comprehension.  Flash multimedia interactions, provide opportunities to practice new concepts learned.  Mastery quizzes put the participant into real world situations to challenge their understanding.