"Gioconda Project" is a non-profit artistic experiment with a creative international flare, showcasing high quality artwork
from artists known or anonymous from all over the globe, with the attempt to bring Contemporary Art to everyone through
one of the most famous works of art in history "La Gioconda".
- Gioconda Project #TheBigMural Exhibition -
181 contemporary artists, from 51 countries, who have created personally unique reinterpretations of the Mona Lisa. 
Traditional painting and drawing is showcased next to illustration, collage, mark making and digital art across 200 pieces.
"Modern Eden Gallery" collaboration
The exhibition on Media! – LONDON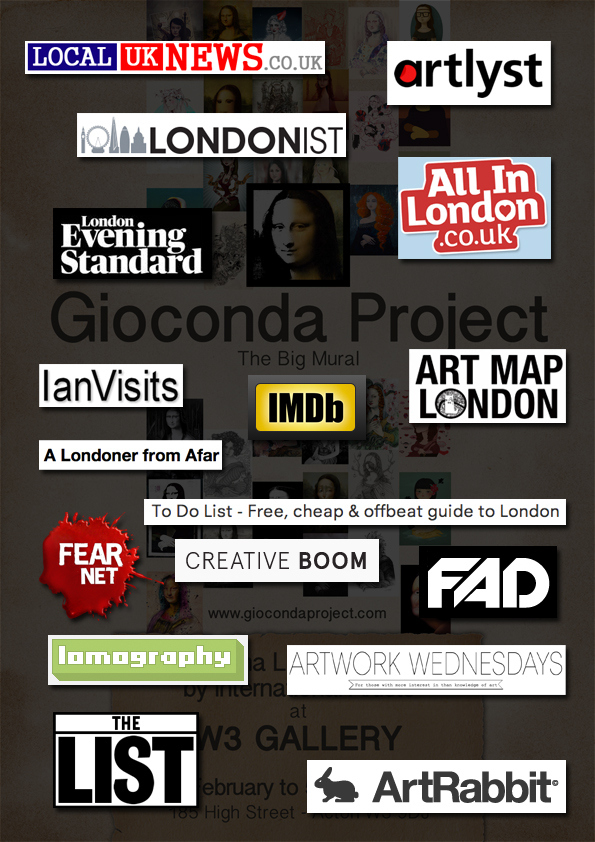 Gioconda Project Exhibition – W3 gallery London