This illustration project was for Lancôme and was featured on one of their Facebook tabs.
The purpose was to get more people on their Facebook page, I think. Anyway, we kicked it off with the Eiffel Tower as a starting point, and then every couple of weeks people could suggest additions to the illustration—I would then draw them in. Someone then wins it as a big old print at the end or something. Lucky them.

When reading the title make sure you say it in a husky, sensual voice.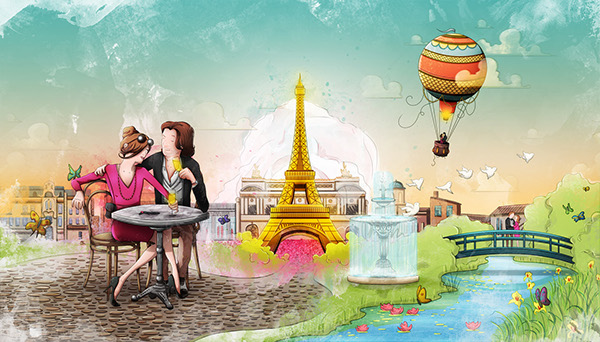 Below you can see the progression of the illustration from beginning to end. Or check out
this well fancy GIF
.