Nike Secret tournament
Back in 2002 Nike and Wieden+kennedy made history with a remix sonf of Elvis Presley and a secret tournament. I had the chance to work in a few pieces that i am still proud of. I got to direct my first commercials (the teaser of the campaign before it launched) with Terry Guilliams crew! It was super fun.
I also designed these posters in the early days of stencil art.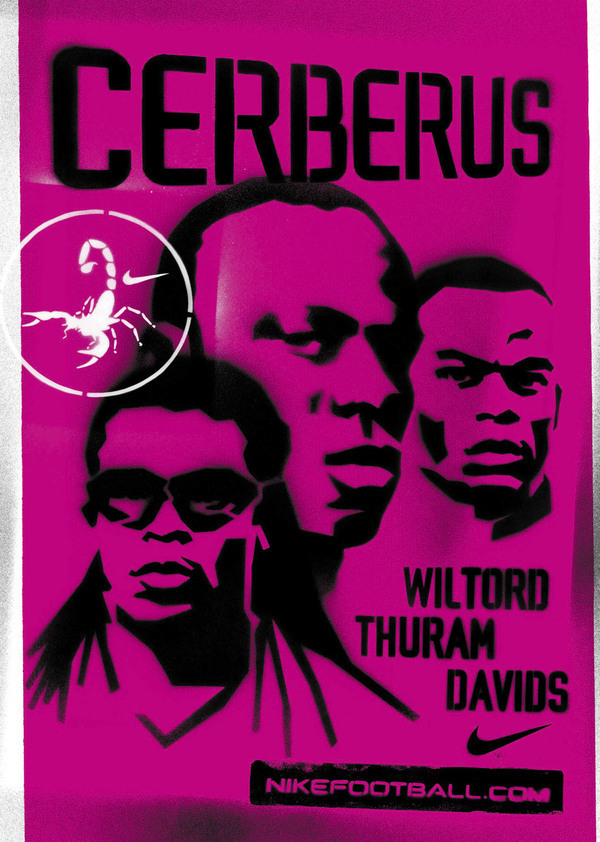 In Italy we constructed a Mini boat, where football crazy kids could play 3on3 and experience how it was to be recruited by Cantona in the world largest 3on3 tournament.