A whole series of illustrations for a microsite that promotes the new Brotherband book - a series for young teens that I'm lead to believe is quite popular.
I got to draw swords and shields and stuff, so I was very much getting my geek on. Basically, what the site allowed you to do, was to create your very own coat of arms. You could pick your helmet, shield style and colour, weapon and so on.
I would have loved to of spent more time on this to put in more detail, and really polish the crap out of all of the assets, but I only had a few days to churn these out. Still, I had a lot of fun illustrating these and hopefully it'll bring me work like this in the future.
Below is the main asset sheet.
Various shields that users could choose from.
Below are some examples of possible combinations, and also so you can see all of the detail in the illustrations.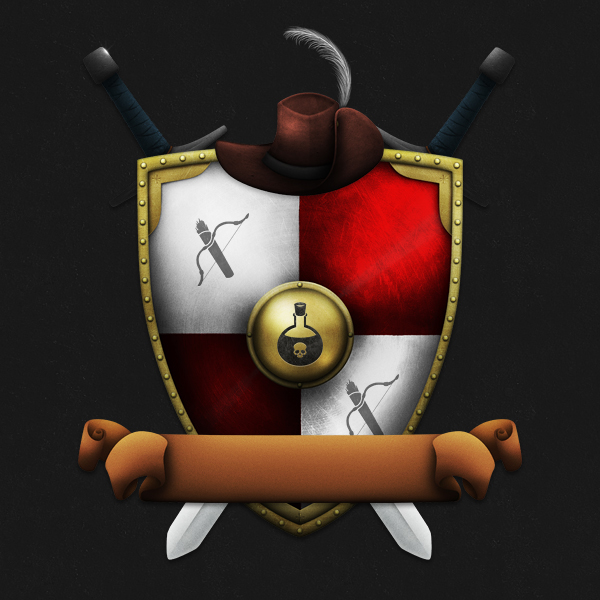 Initial sketches for some of the assets that I did at the beginning of the project.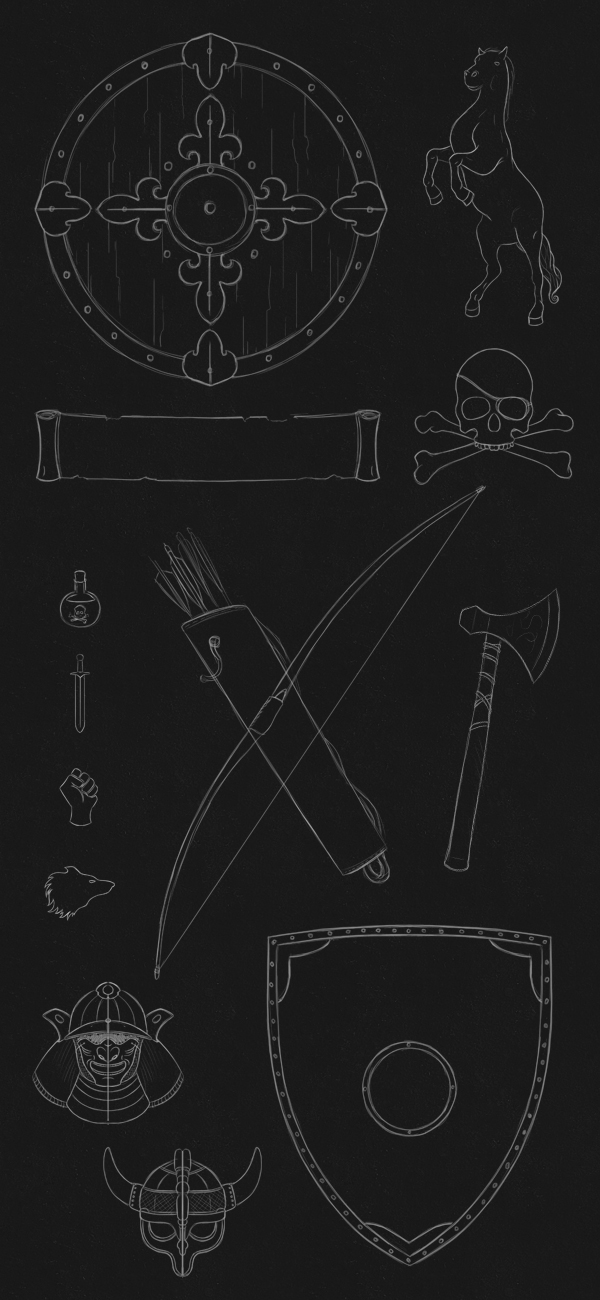 Template used for the placement of assets.
Below are look and feels for both the assets, and the microsite itself. Here I was playing around with texture and trying to get some realistic shading and lighting for the assets to match the existing artwork from the books.