O'Băse
pro
pag
anda
the romanian way

i've created these ones because i can't stand living with f idiots anymore.
romanian president

Traian Băsescu

is one of them.
if in USA

Obama

inspires Hope, Progress and Change, well, here it's the opposite.

my old saying was true.

"a coutry where with 1 Leu and 1 idea, you're dead. Romania"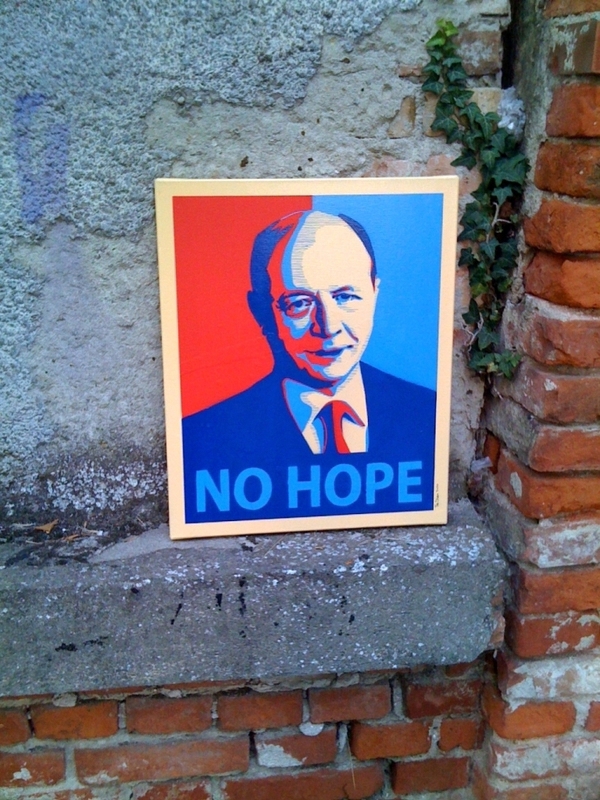 first edition of 3 canvases

45 x 55 cm, with spray paint, stencils and some hand painted details
if you are interested, email me at

bytheorion@gmail.com

. yes, they're for sale
more info here