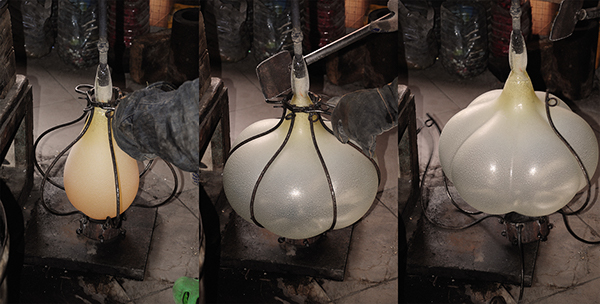 Theinspiration can be found in all that us surrounds. Sometimes, the most usualthings open our eyes on something unusual and surprising.
Forexample, garlic - the integral component of authentic cuisine of our country. Afragrant borsch, fresh Ukrainian bread, "salo", garlic. What "Ukrainiansoul" will refuse such dinner with her relatives? And here, apparently,such usual things become for us something big, than they are actually. Thekitchen becomes a place where we feel comfort and cosines, where we can talkabout everything, where we have a rest and enjoy in the company of theguests.
And garlicbecomes a symbol of firm family values and keeper of cultural traditions
The Garliklamp becomes excellent addition of any kitchen done with loving care andemotions.

Вдохновение можно найти во всём, что нас окружает. Порою, самые обычные вещи открывают нам глаза на что-то непосредственное и удивительное.
Например, чеснок - неотъемлемая составляющая аутентичной кухни нашей страны. Ароматный борщ, свежий украинский хлеб, сало, которое передала любимая бабушка, чеснок. Какая украинская душа откажется от такого обеда в кругу самых близких и родных. И вот, казалось бы, такие обычные вещи становятся для нас чем-то большим,
чем они есть на самом деле. Кухня становится местом, где нам уютно и тепло, где можно поговорить обо всём на свете, где можно отдохнуть самому и насладиться компанией своих гостей. А чеснок становится символом незыблемых семейных ценностей и оберегом культурных традиций.
Светильник Garlik станет отличным дополнением любой кухни, сделанной с любовью и эмоциями.