A. P Relations is an offer to differentiate a brand from competitors, stimulate innovation, rediscover true value, and propel engagement. 
This is a brochure I created for Voice of Christ in Haiti to provide general insight on the non-profit's purpose, goals, and ongoing projects.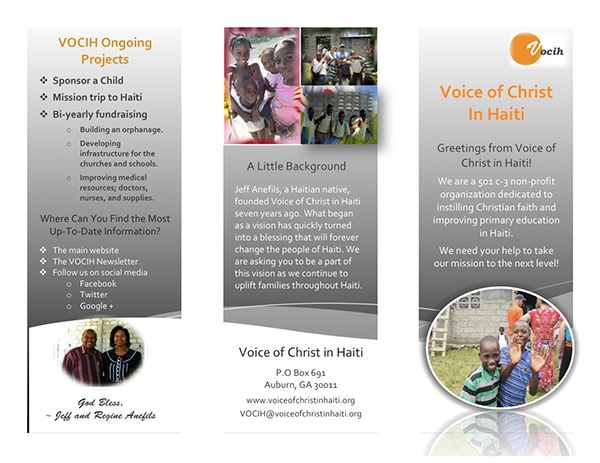 This invitation was drafted for the Bowling Fundraiser that I orchestrated on behalf of Voice of Christ in Haiti. The template was created in the Constant Contact email forum.
This is the logo I created for Voice fo Christ in Haiti.